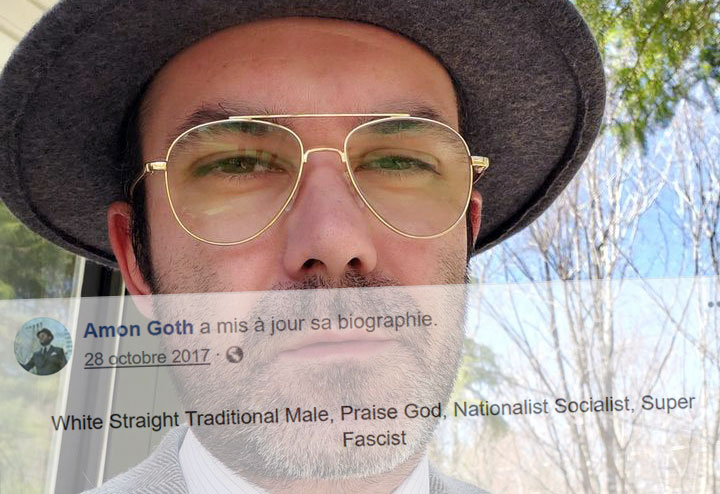 For a number of years, the Montréal Antifasciste collective has worked to expose individuals who exercise a certain influence in far-right and fascist circles in Québec.
There are always individuals whose influence is obviously limited but whose activity on social media indicates a profound engagement with fascist and Nazi principles and who, in an offhand way, contributes to the normalization of intolerance and hate online. We feel that the open expression of these sort of ideas (e.g., the hatred of Jews and the glorification of the Holocaust) should have consequences.
Saint-Jérôme resident Simon Fleurant is just such an individual.
We don't see much point to droning on about his case. Instead, we chose to let the following collection of screen captures from his Facebook accounts speak for themselves. What follows is but a selection; we have archived dozens of similar posts and pictures.
It would seem that Simon Fleurant, who openly identifies as a Nazi, will soon start working for the Saint-Jérôme Chevrolet Buick GMC dealership. You can find their contact information here.
We recommend that the dealership's clientele give some thought to the fact that the company is employing a Nazi hipster who literally celebrates the extermination of Jews… (EDIT: The day after this article was published, the dealership commented on Montréal Antifasciste's Facebook page to confirm that they terminated Simon Fleurant's employment.)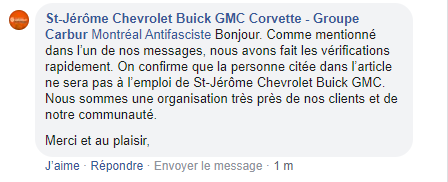 Simon Fleurant also worked until very recently for the tailor Surmesur. (EDIT: Shortly after this article was published, we were informed that Fleurant no longer works there. He was, however, part of promotional video which was uploaded to Surmesur's Facebook page and is still accessible there.)
Warning: This article reproduces screen captures with explicitly anti-Semitic, racist, and antifeminist content.
///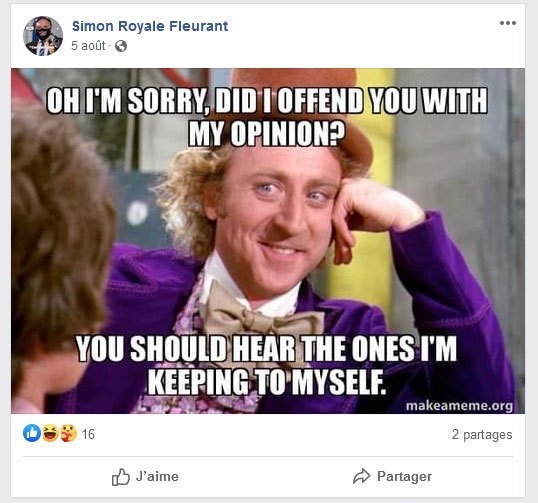 – Epilogue –
It would seem that this article has already had repercussions for Simon Fleurant. He has closed his "professional" Facebook page and limited access to his personal Facebook page. As to his "Amon Göth" page, he claims it was a fake account opened by "antifa people" to destroy his life.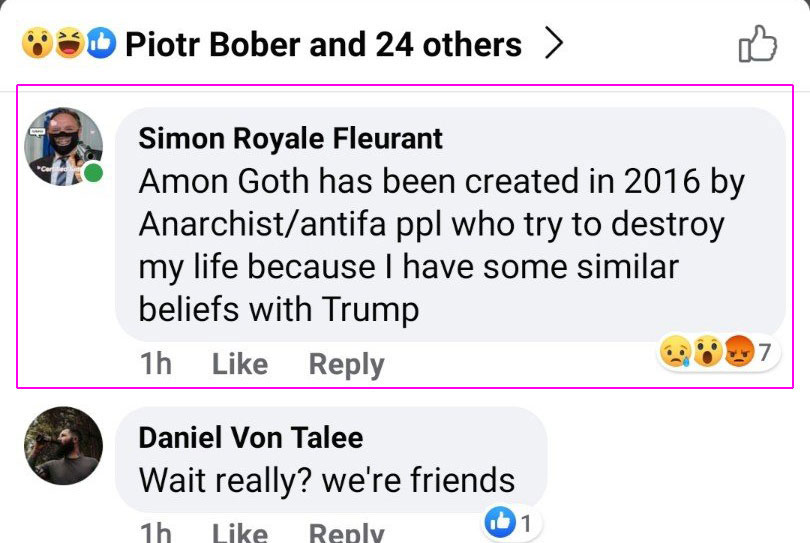 While his "friends" are telling him to deny everything, he says that he will "take the lead" and meet his new employer first thing in the morning, probably hoping that his tale of a fake account will stick.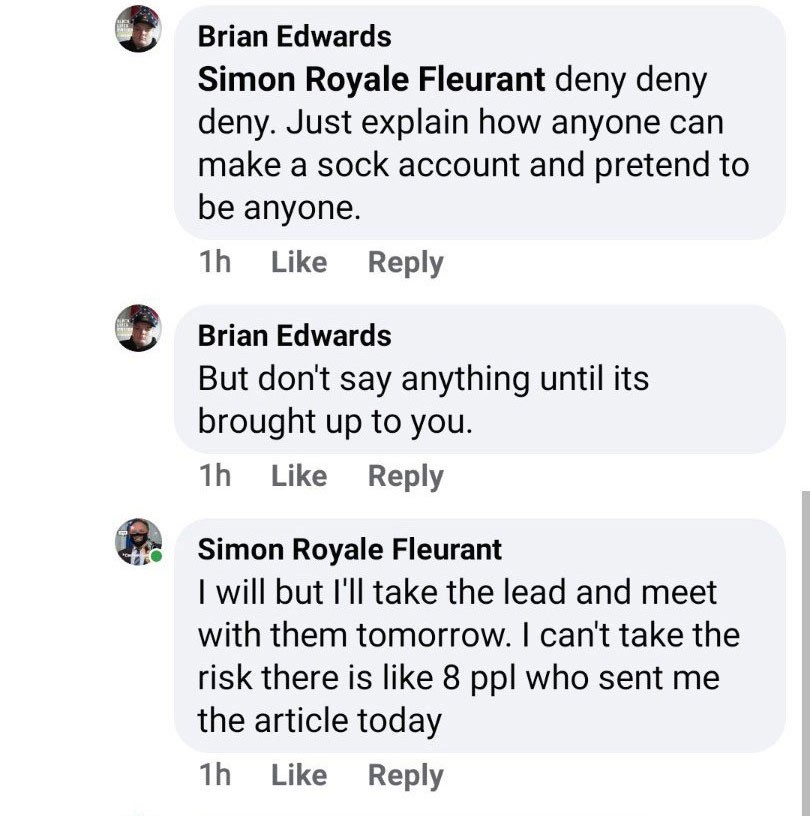 However, he must have read the article too quickly, because we clearly stated in it that we have archived dozens of his posts, and not only from the "Amon Göth" account, but also of his personal account "Simon Royale Fleurant". —> See another significant sample of these posts here. Fleurant is not only a Nazi on his Nazi account, he is also quite a Nazi on his personal account! Moreover, as we indicated and as can be seen above in the article, Simon Royale Fleurant has very often "liked" the posts of "Amon Göth"!
As for the employer, they commented on Montreal Antifascist's Facebook page to say that they are taking the situation very seriously. Let's bet that this morning meeting will be interesting…

It is obvious that Simon Fleurant is panicking and is trying to save face by inventing a ridiculous excuse for himself. Rest assured that we intend to make him pay the social cost of being a Nazi hipster in 2020. To this end, your help is invaluable to us: continue to share our articles and don't hesitate to forward them to the relatives and employers of the individuals in question.