[Written in collaboration between Montréal Antifasciste and Québec Antifasciste]
Over the past year, supporters have brought to our attention two projects distributing neo-Nazi clothing and accessories in the Quebec City area: Vinland Striker and Pagan Heritage. We're exposing them, not to give them publicity but to show that while neo-Nazi ideology (and folklore) may only interest a tiny minority, it's still alive right next door to you and to us.
Pagan Heritage is a project managed by Jonathan Payeur, aka "Jo Stomper," a well-known member of the neo-fascist group Atalante and the Quebec Stomper Crew. Read articles 1,2,3.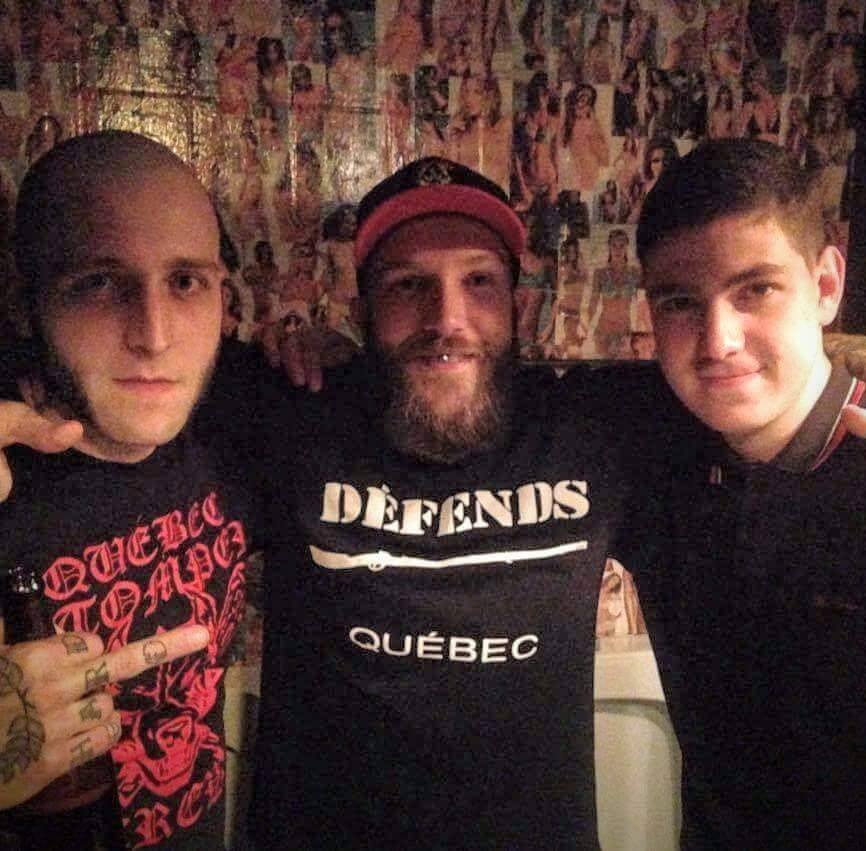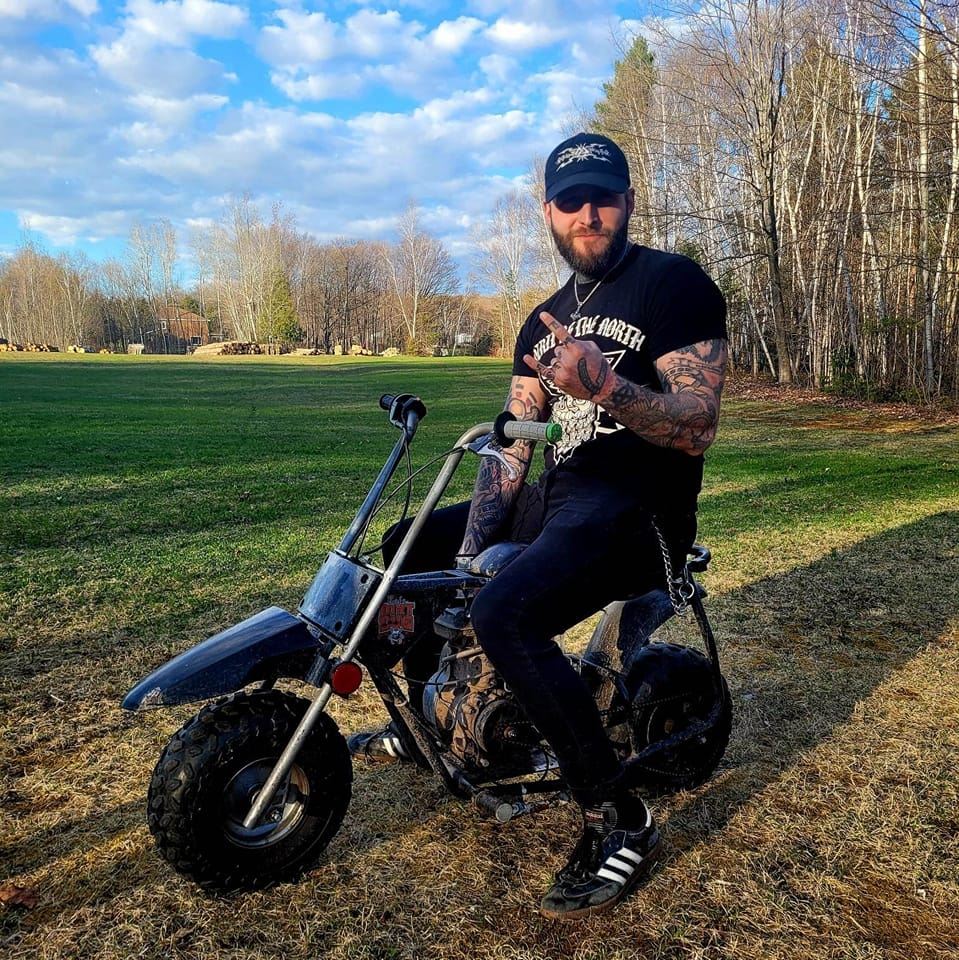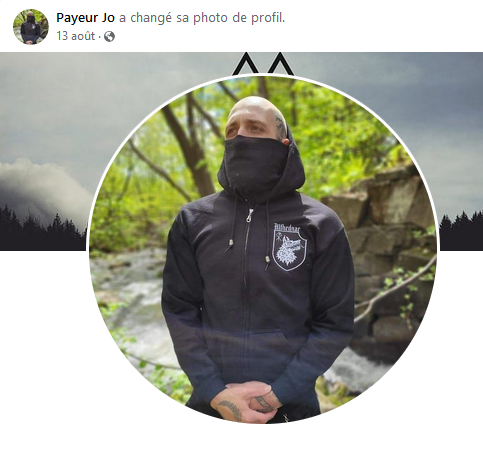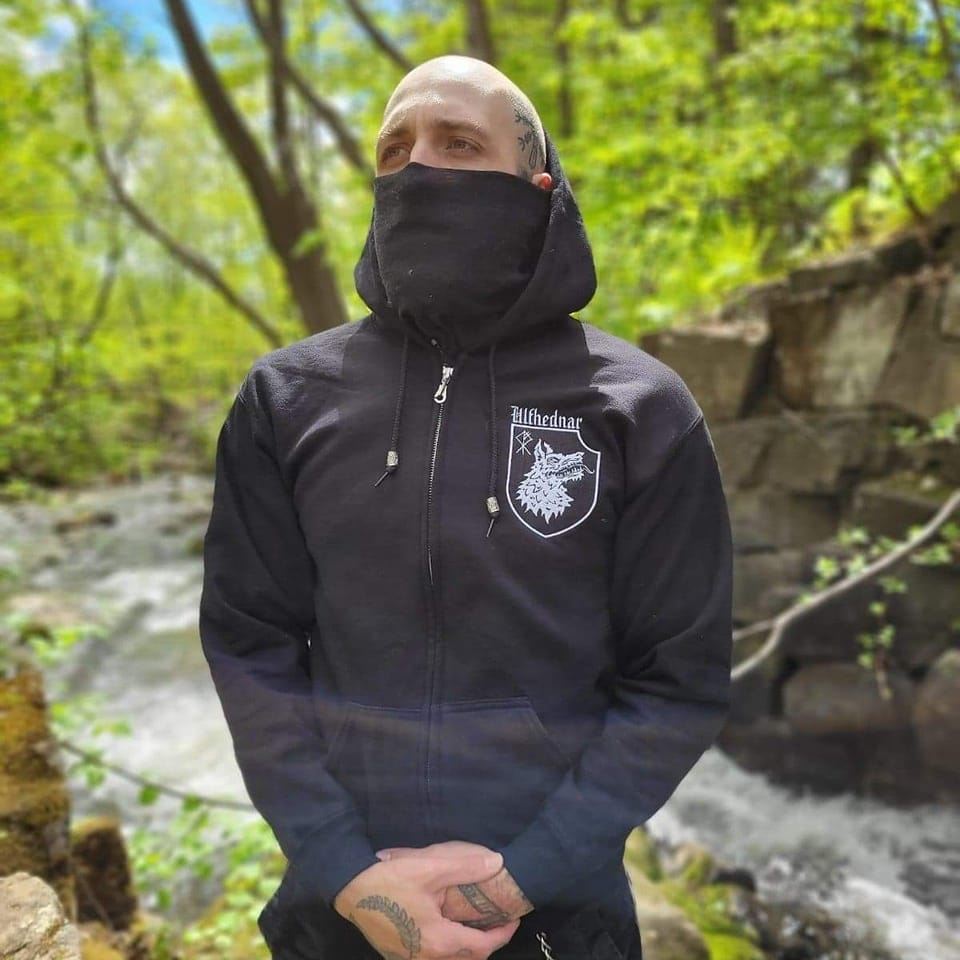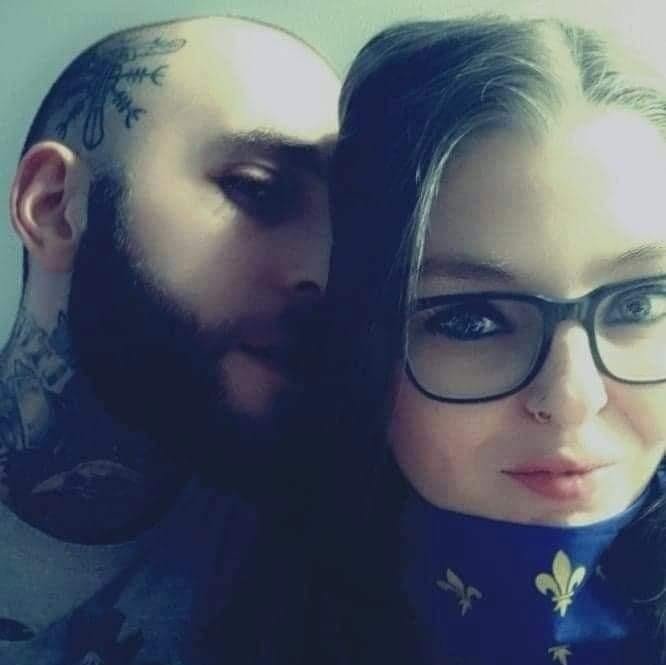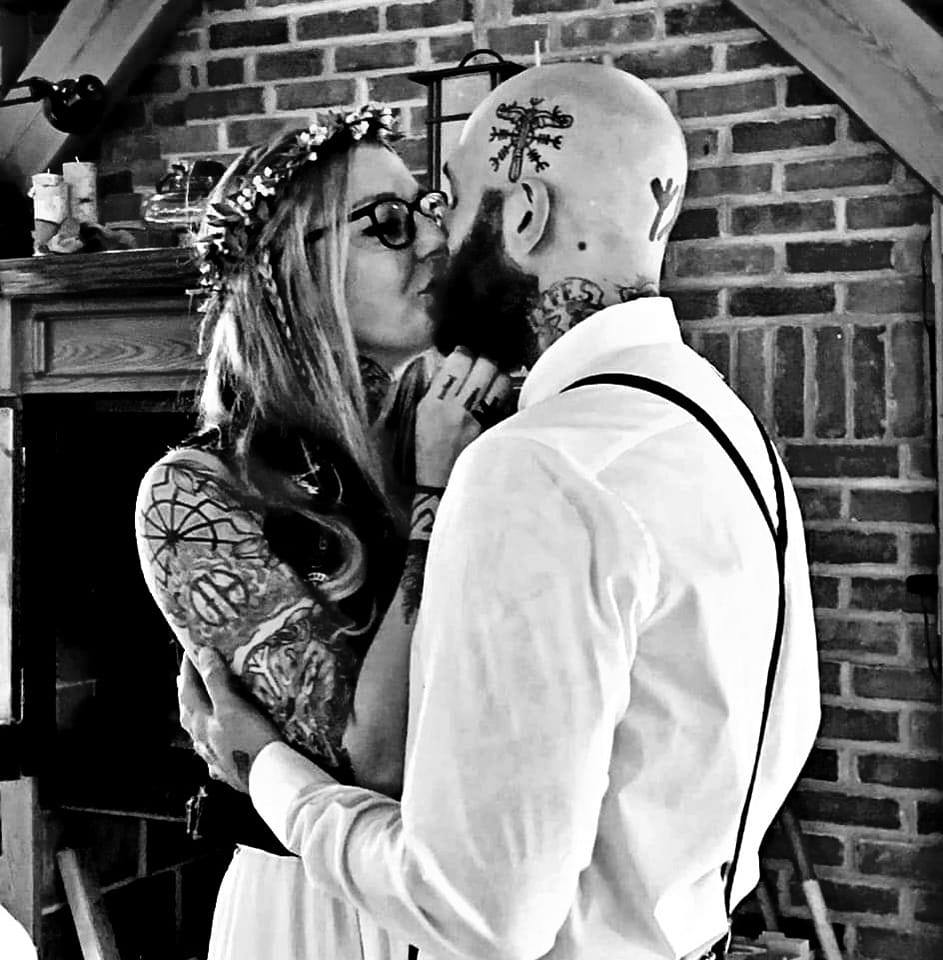 With the slow death of Atalante, which has been on life support since the beginning of the pandemic, Jonathan Payeur seems to have developed his little online business, offering both clothing and jewellery. The Pagan Heritage Facebook page was launched in January 2022, along with an Instagram account.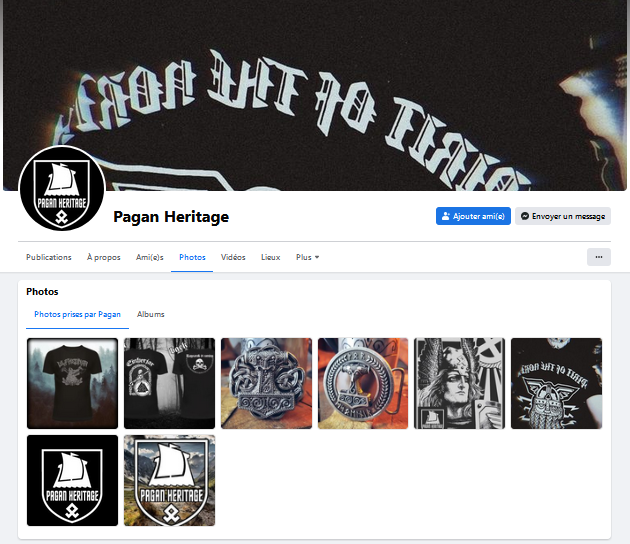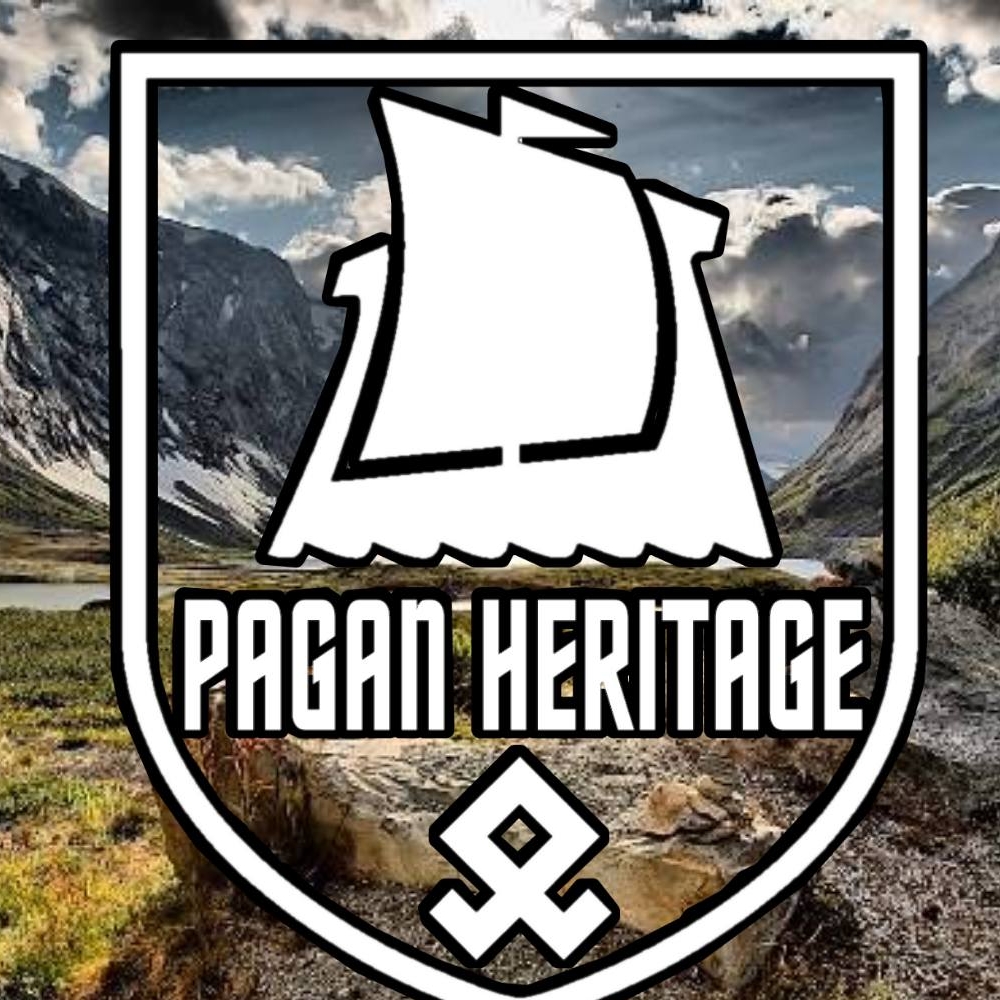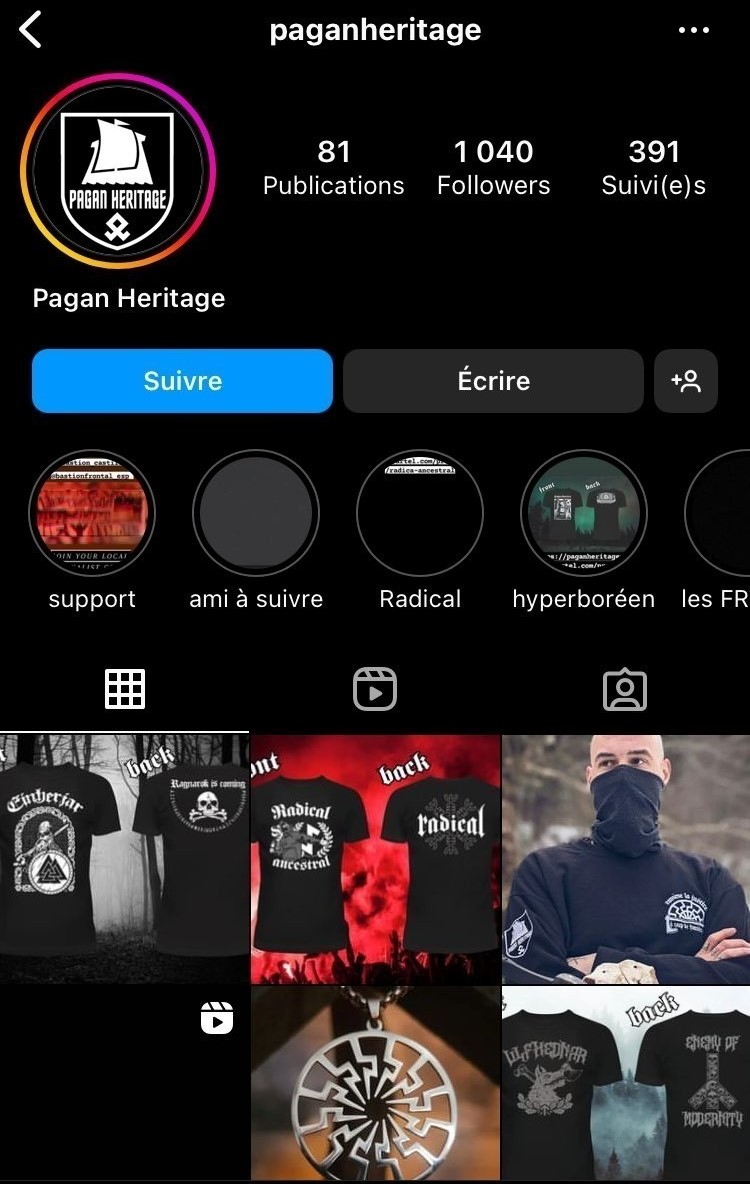 Photos of the items for sale were shared and linked to a website that has since been shut down. We also know that neo-Nazi musician Steve Labrecque, whom we've mentioned a few times, was associated with the project for a time. His tattoos can be seen in a video featuring the silk-screening of t-shirts.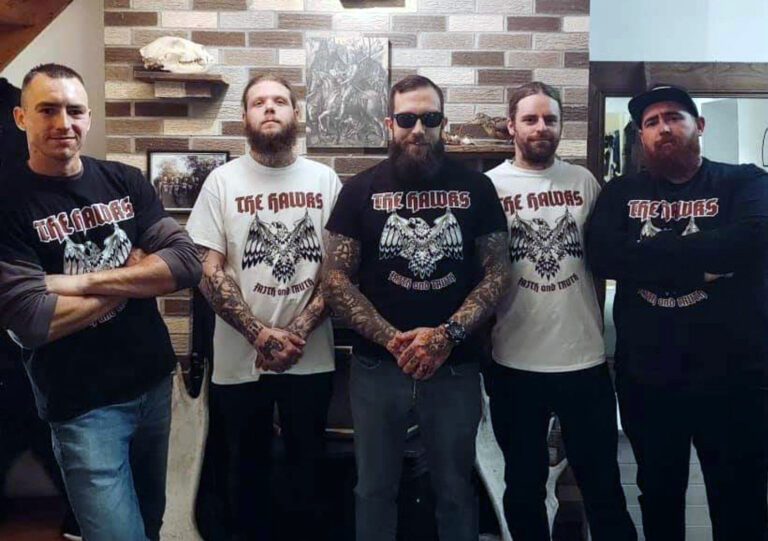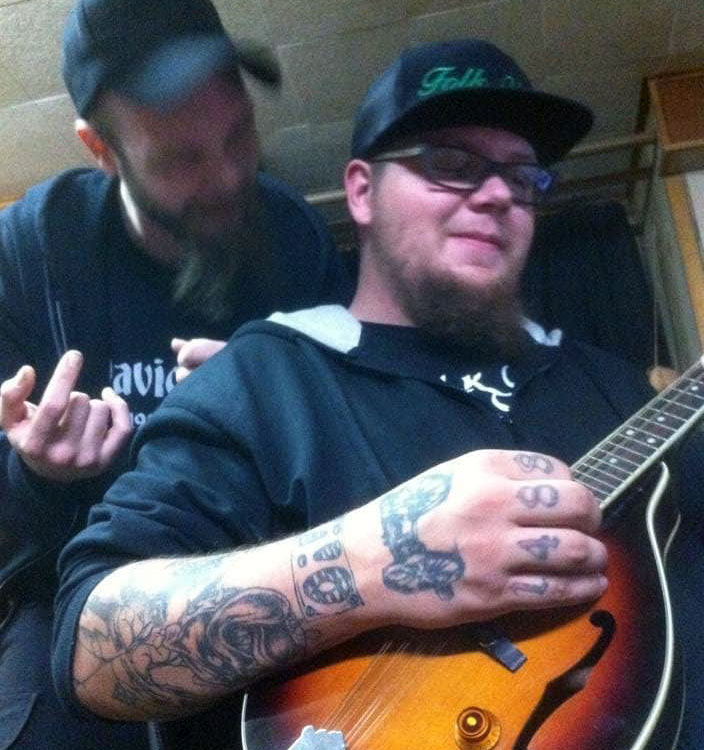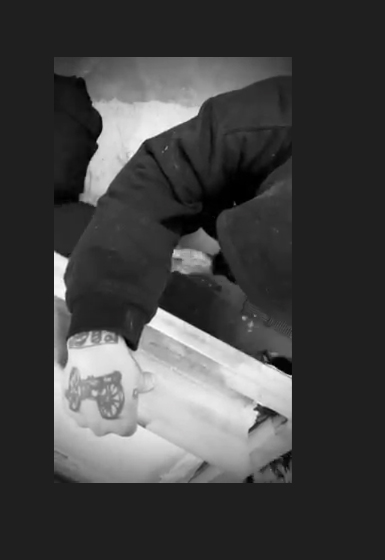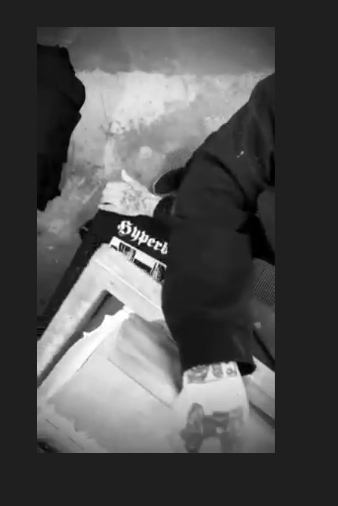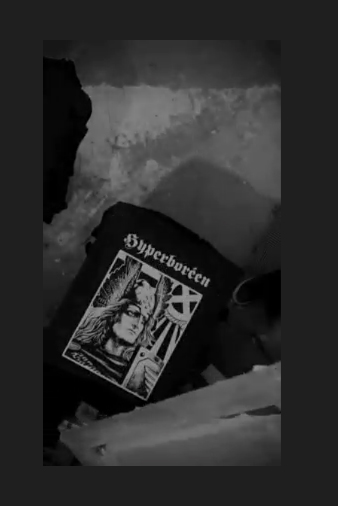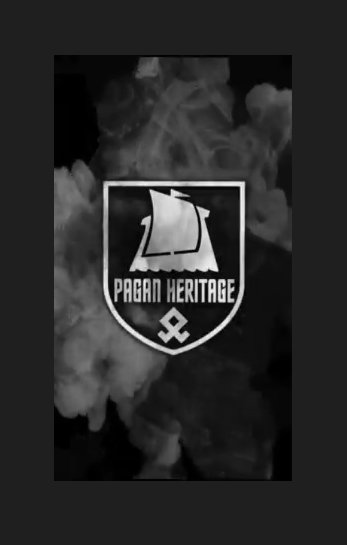 As models, Jonathan Payeur uses his partner Sarah Miller and Sven Côté from Quebec City, as well as Simon Olivier Ringuette from La Baie and Tom Samson and Kathe Barsalo from the Valleyfield region, who are also boneheads with open neo-Nazi sympathies.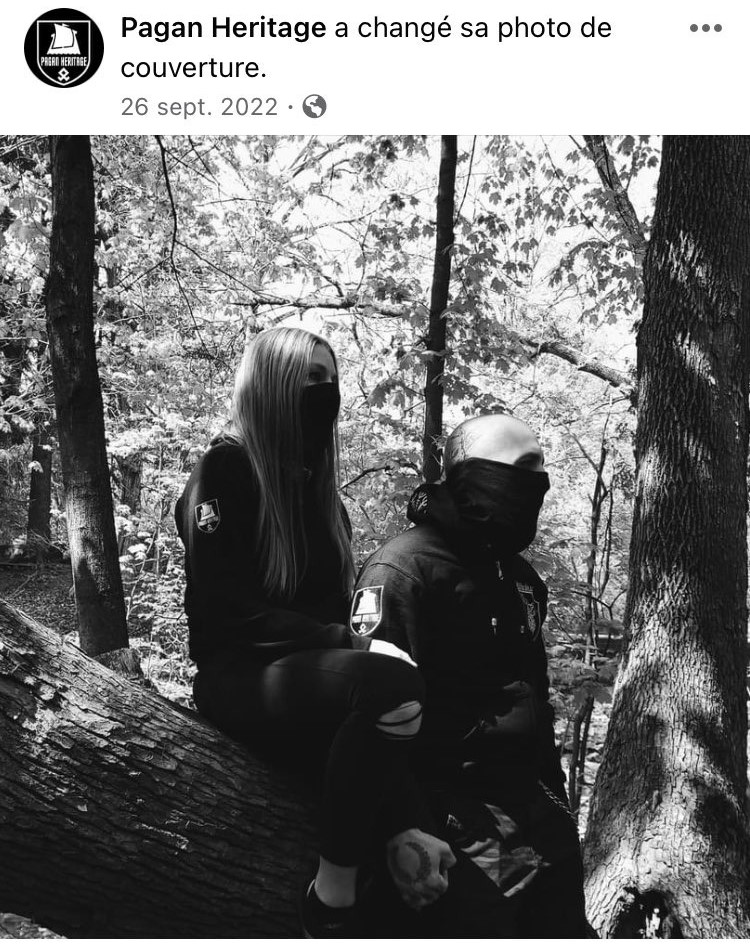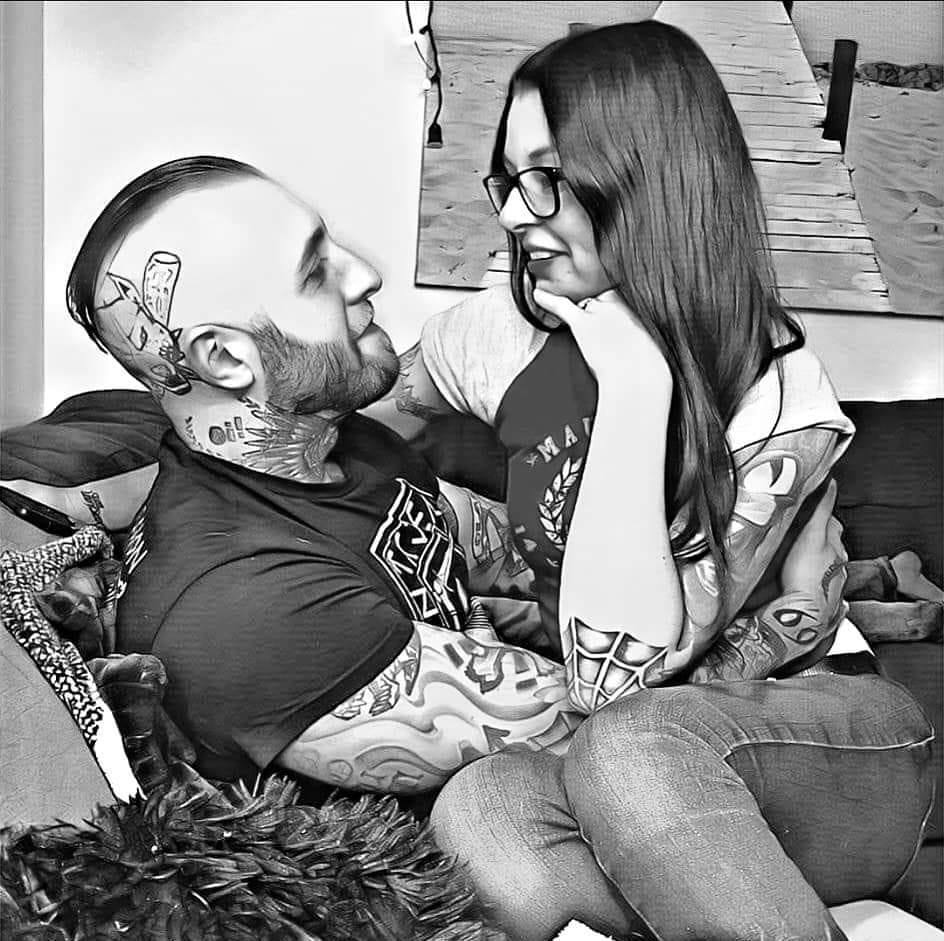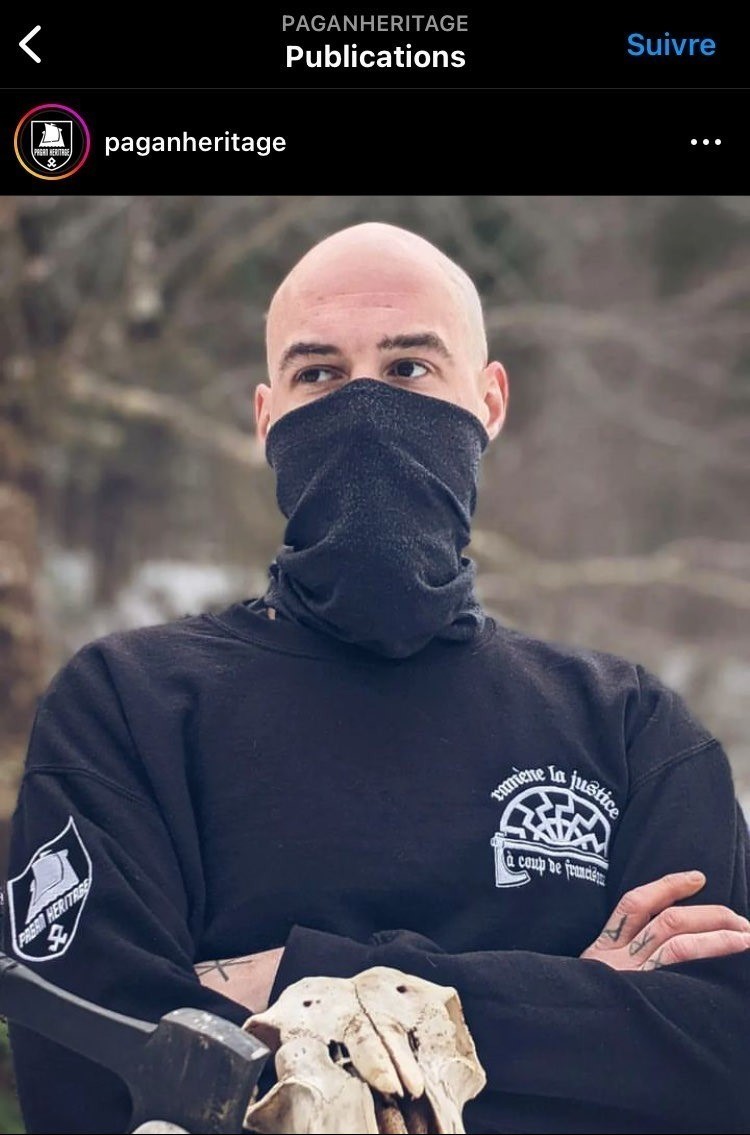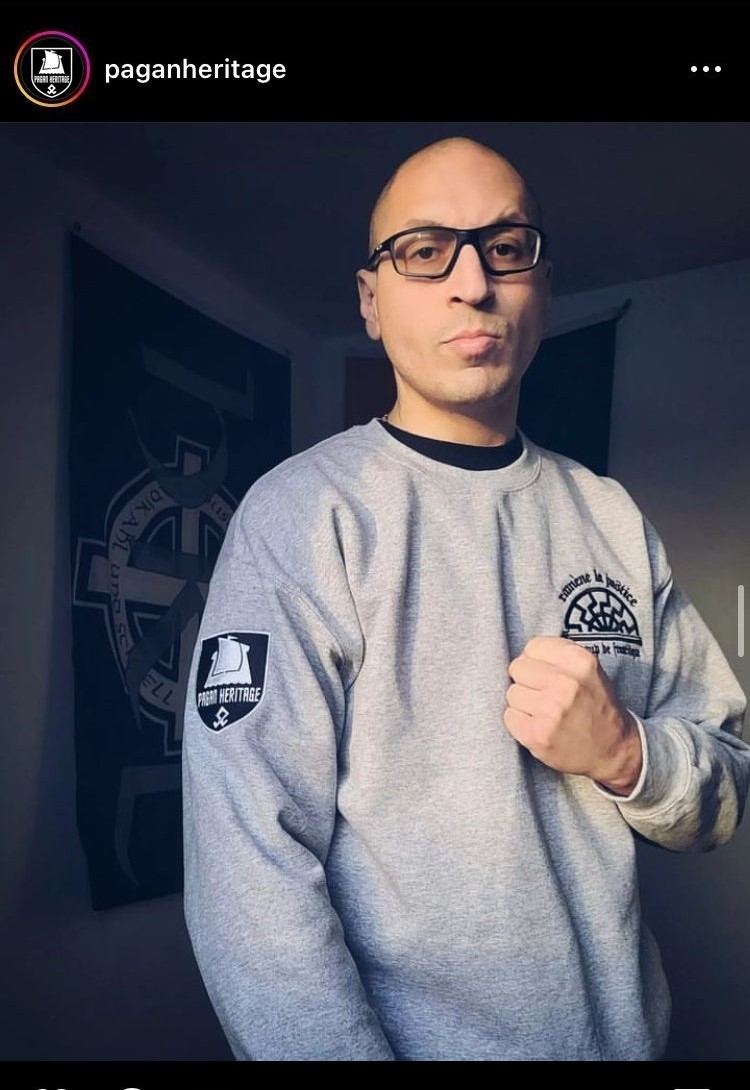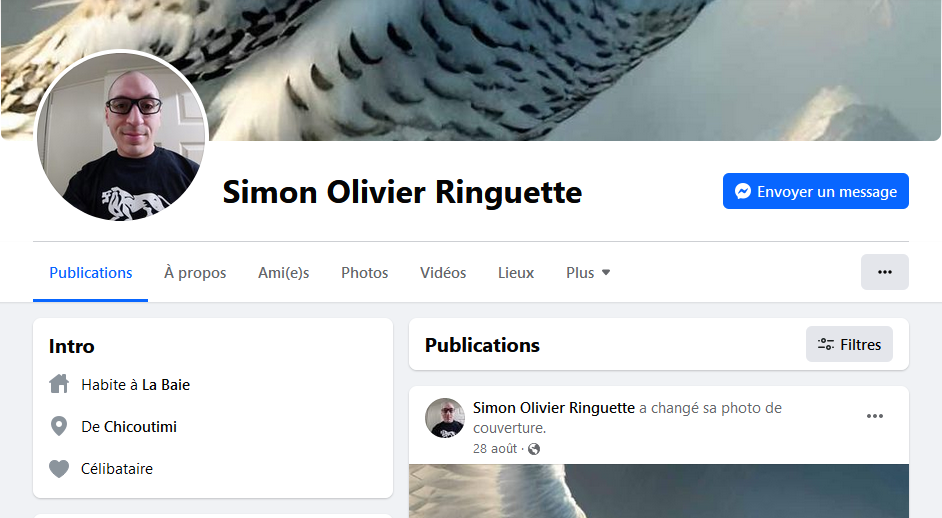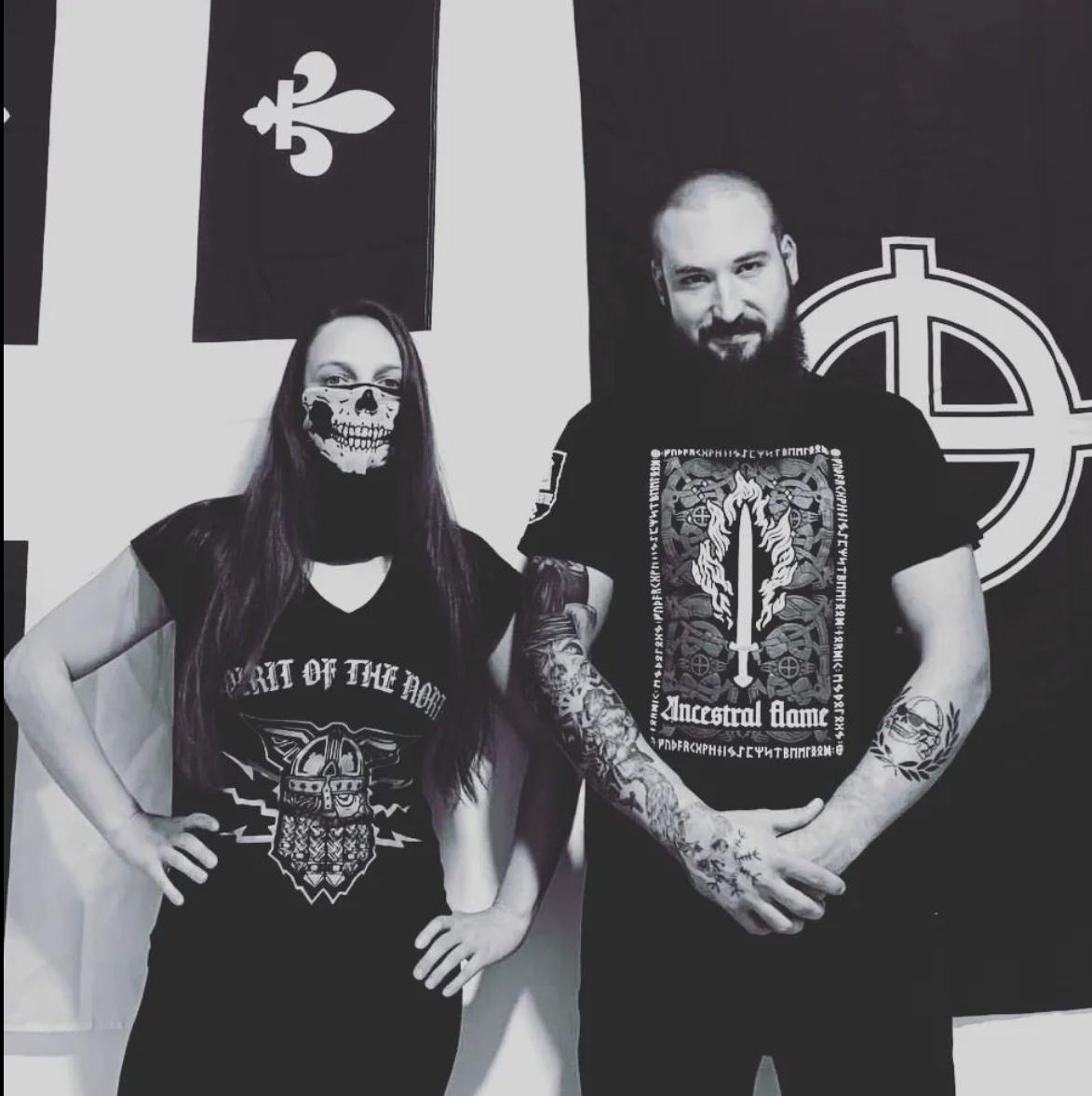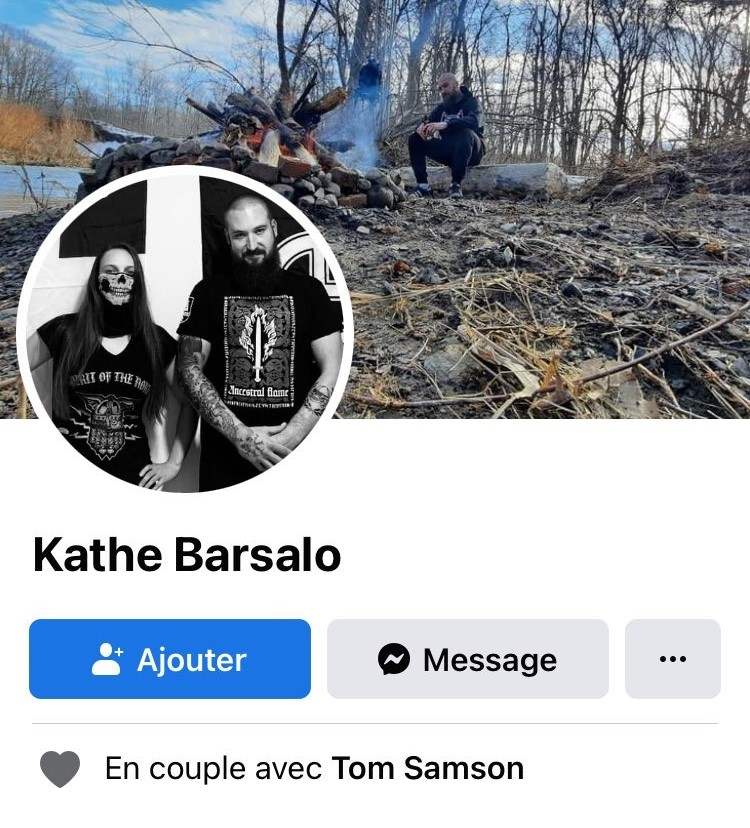 The symbols used primarily refer to Norse mythology (the use of runes, in particular), but some symbols specifically associated with the far right and neo-Nazism are also present, e.g., the Black Sun.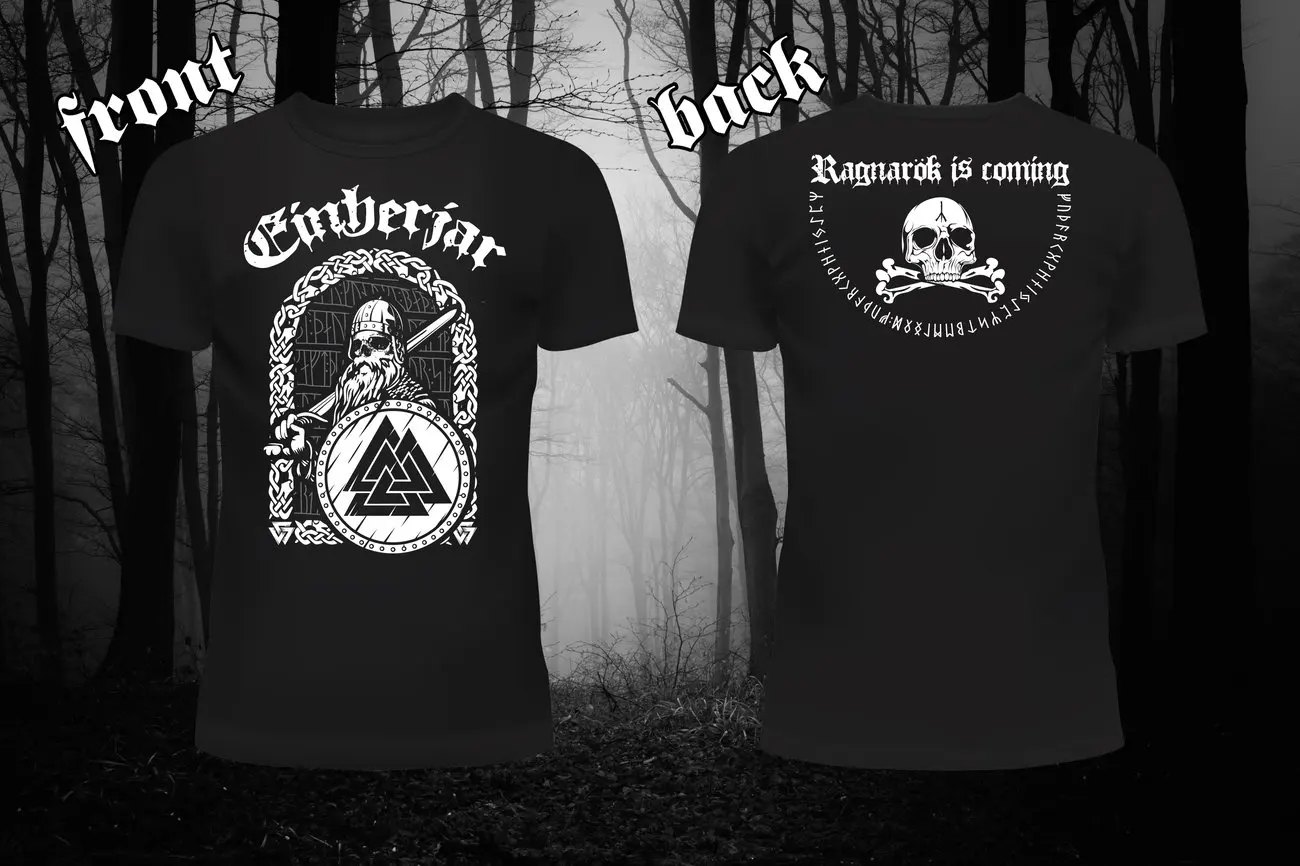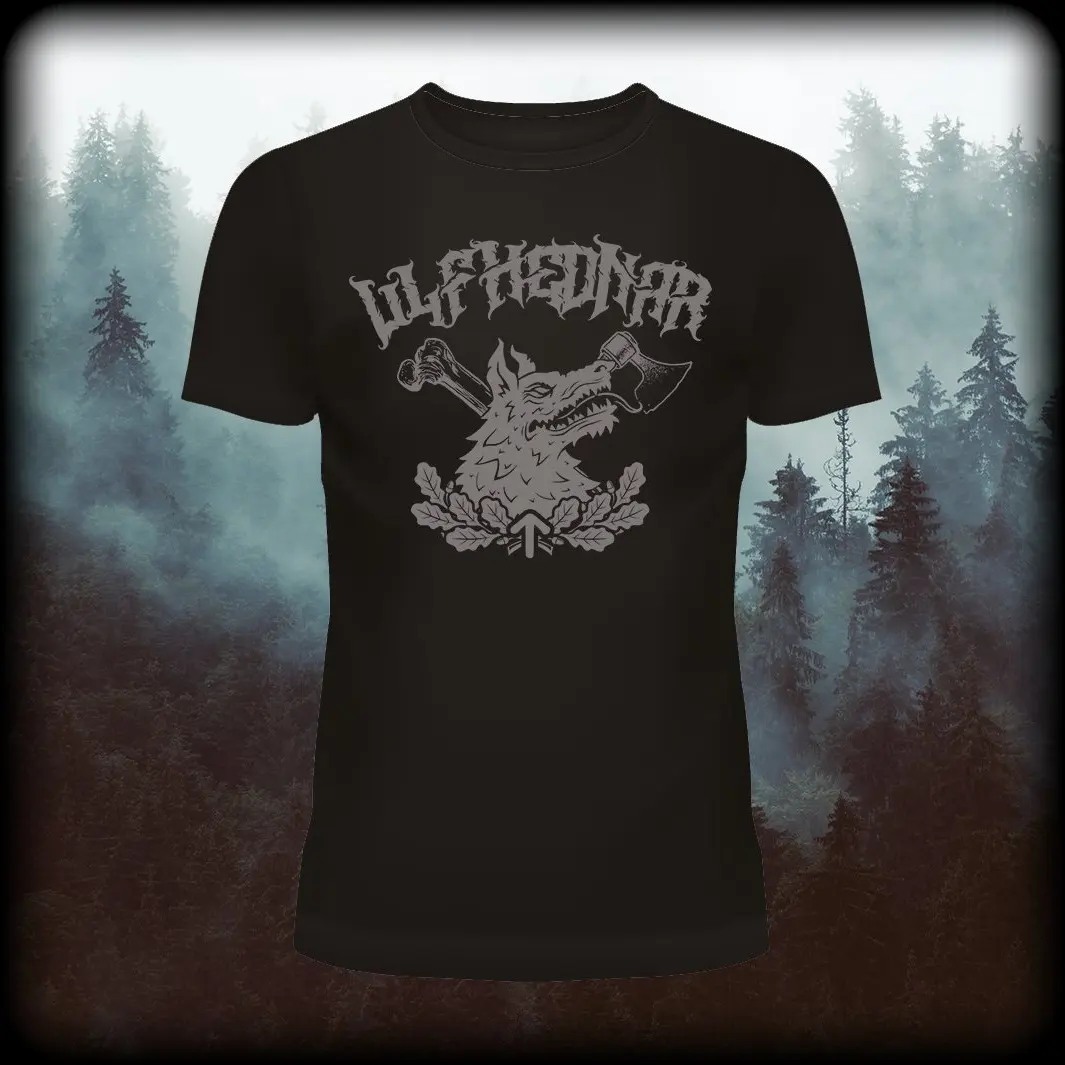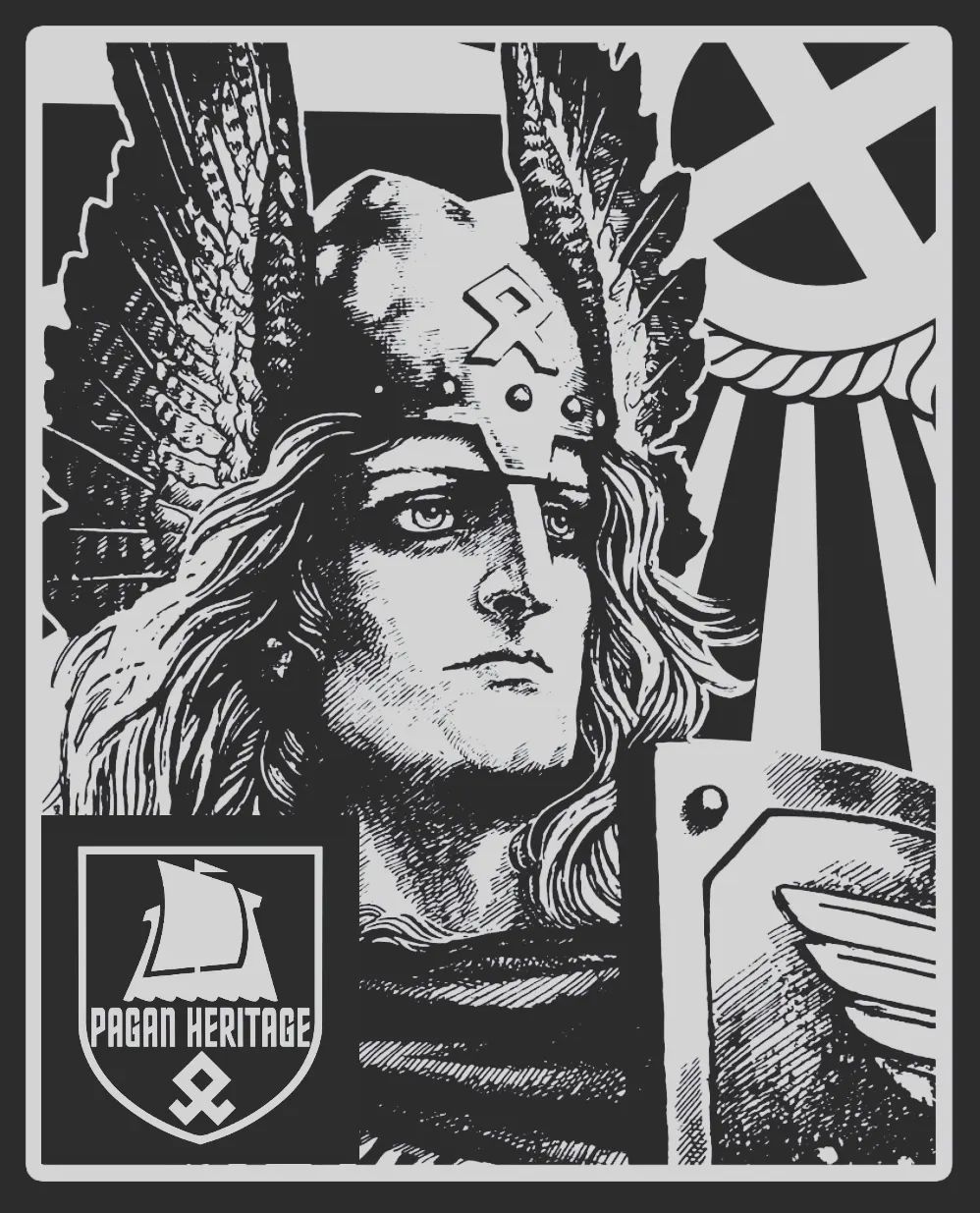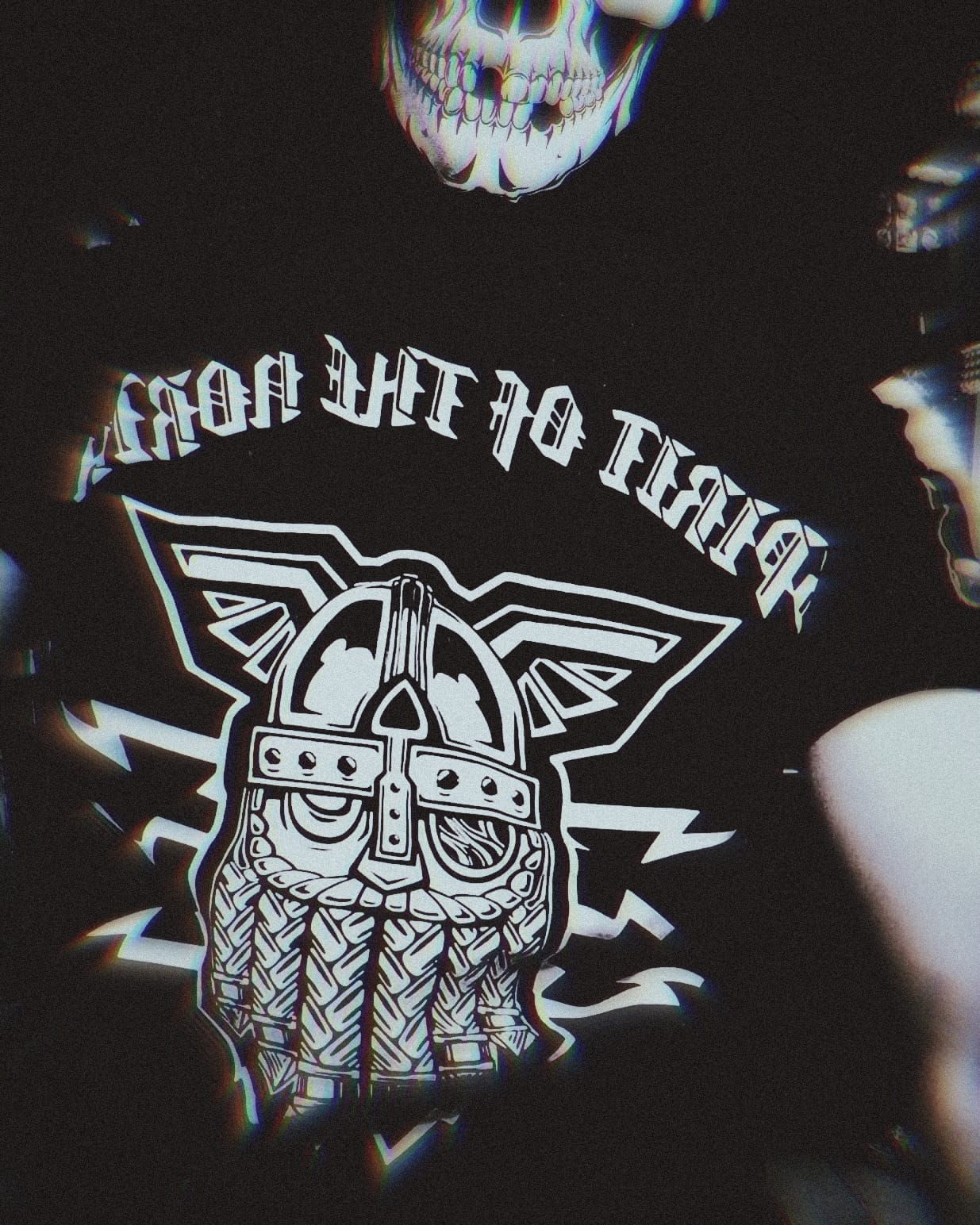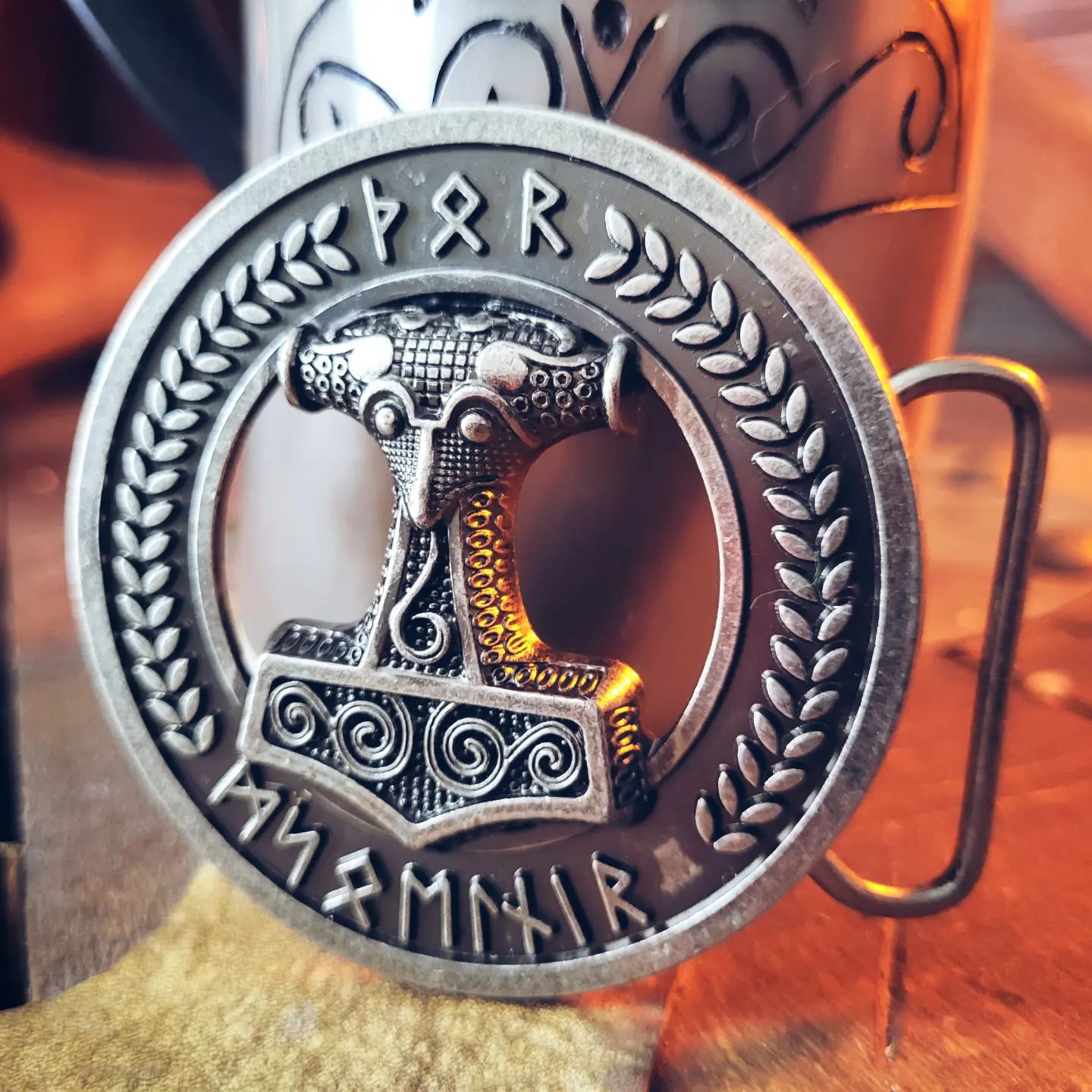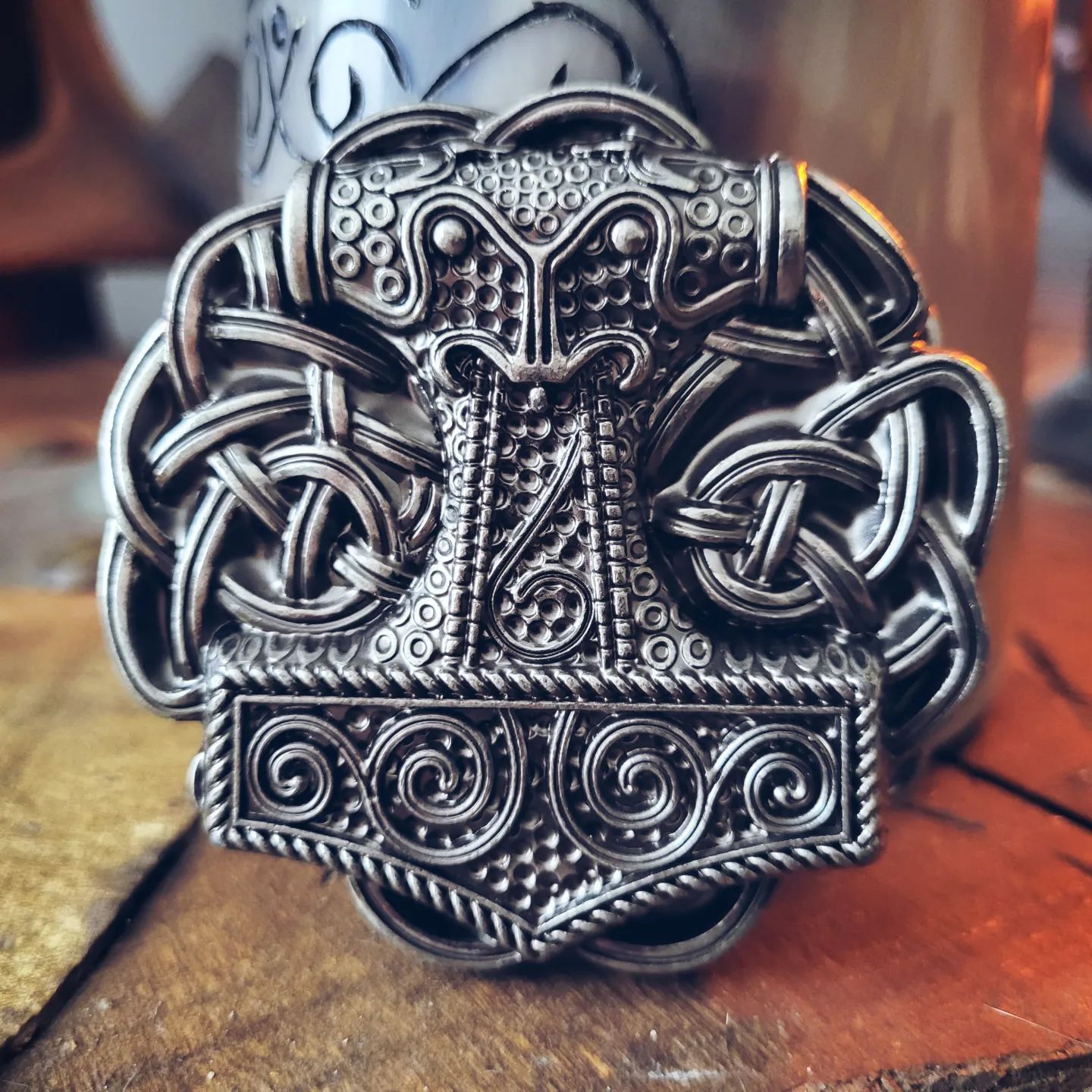 On August 2, 2023, Pagan Heritage announced on Instagram that it was ceasing activity.
But then on August 13, a Facebook group with the same name was created with Jonathan Payeur as the admin.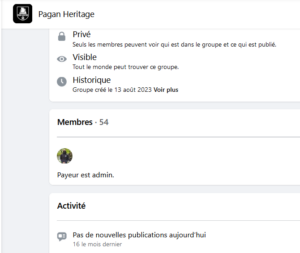 The new group now has fifty-three members and, at the time of writing, appears to be fairly active (sixteen posts in the last month). Although it is still just a project for the distribution of rags, it's conceivable that this group could serve as a springboard for something else, maybe a new organisation with political or cultural elements.  We'll keep you posted.
///
Vinland Striker is a one-man project by Gabriel Marcon Drapeau, a well-known Québec City neo-Nazi.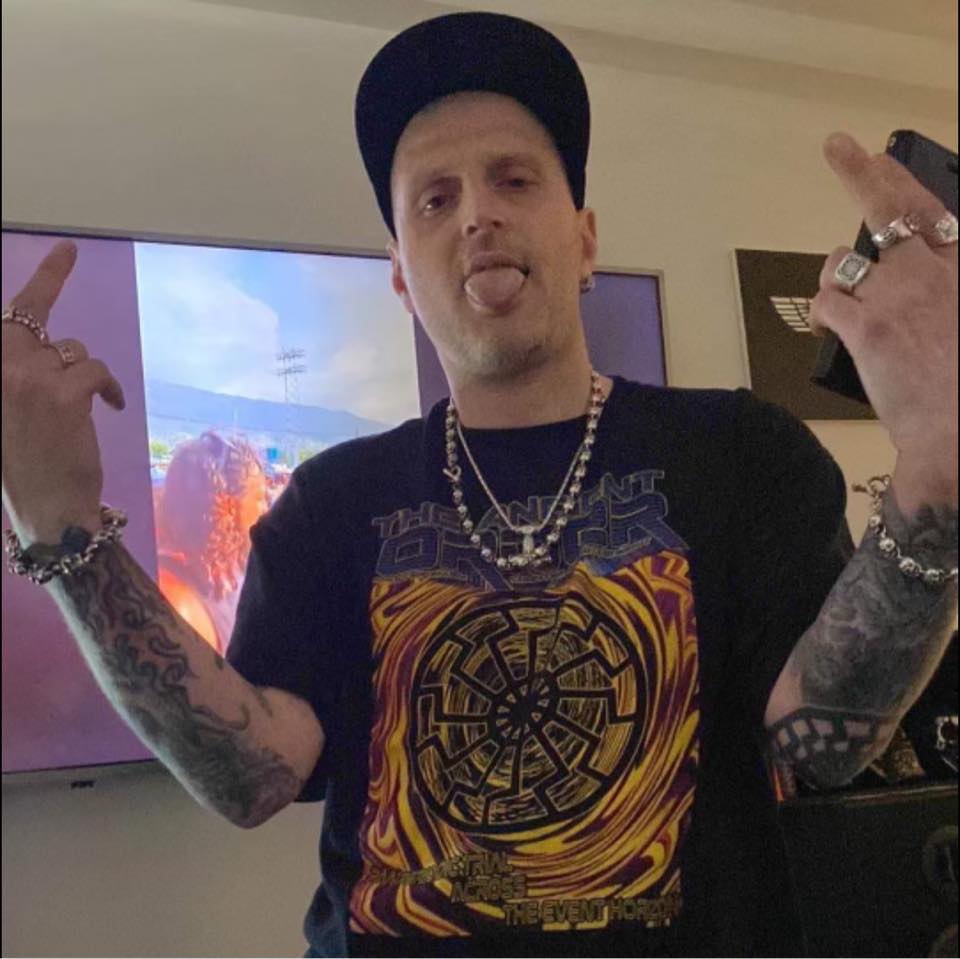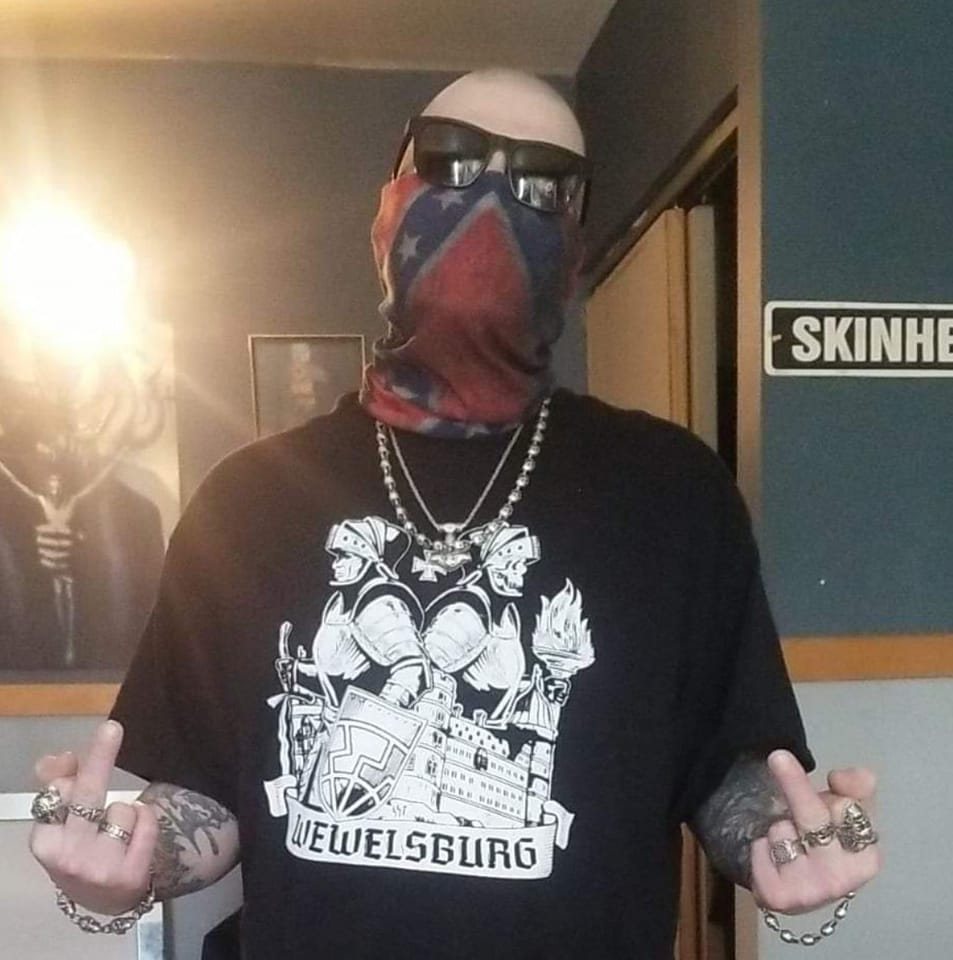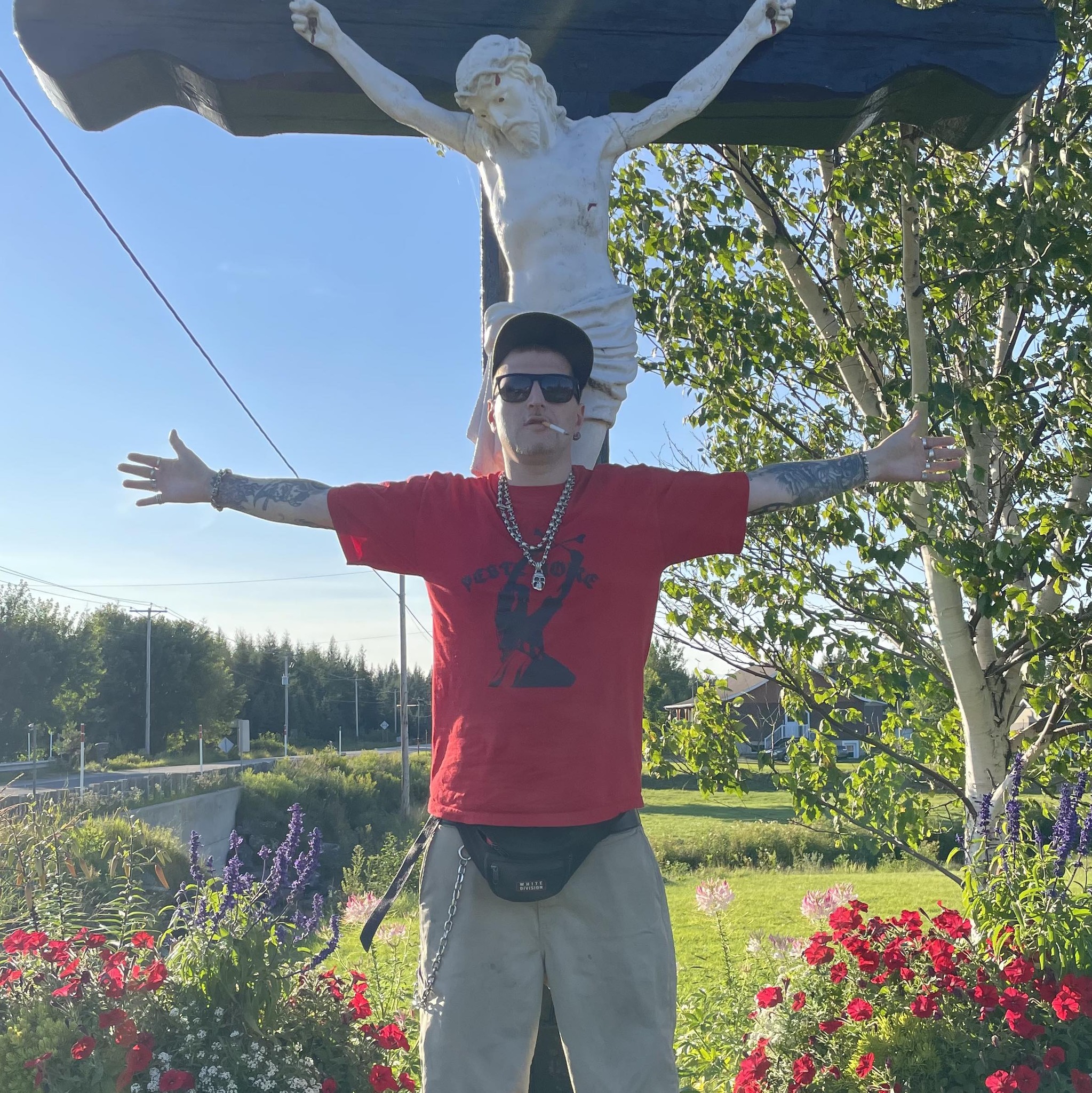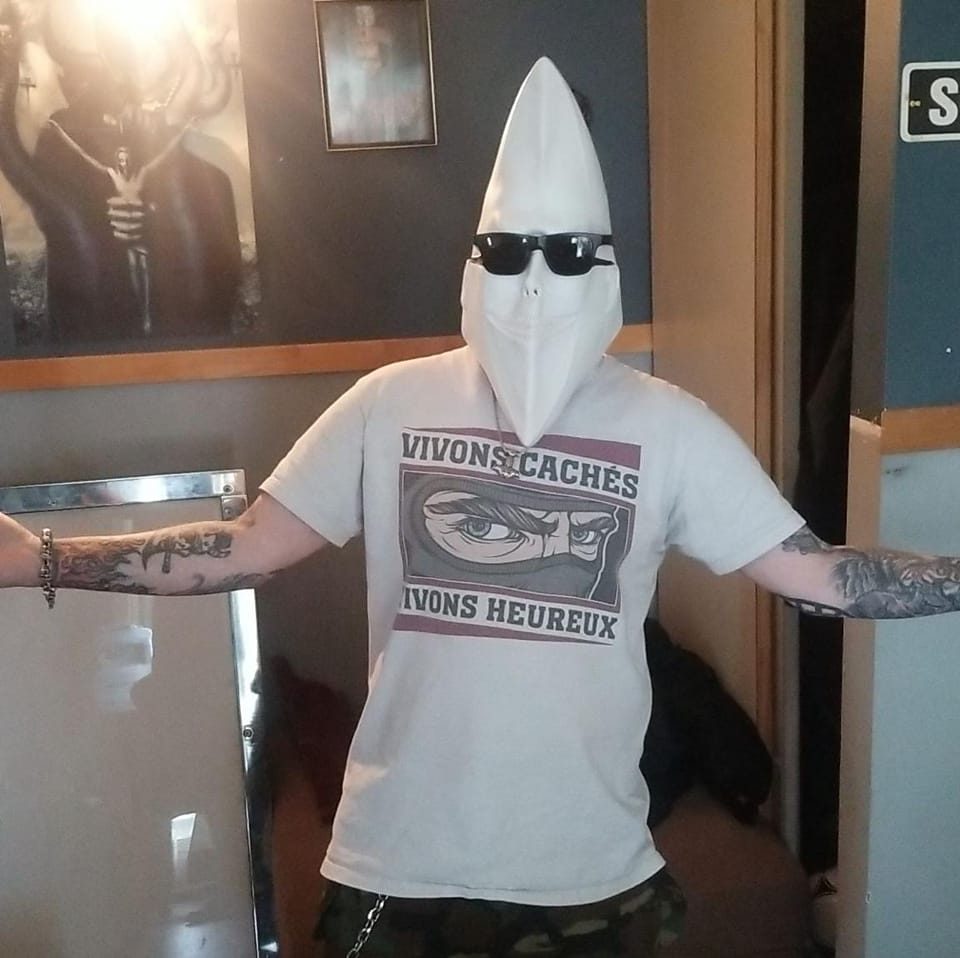 The project's social network accounts seem to indicate that Vinland Striker was launched sometime around March 2023. On the Vinland Striker Facebook page, the project is described as "a page for fans of clothing and accessories of all kinds, including World War II items."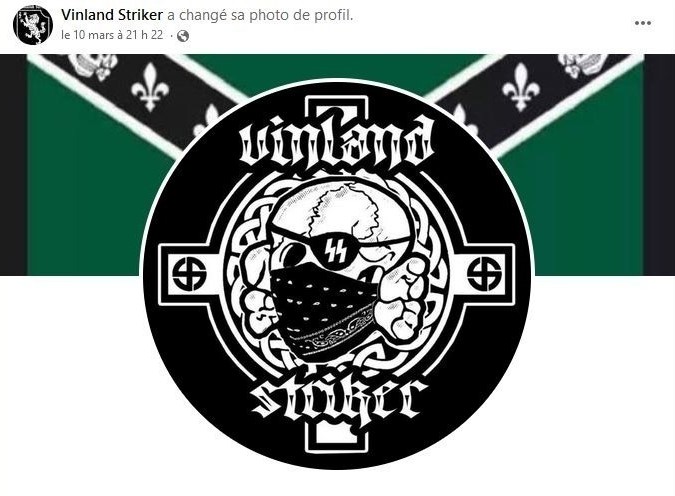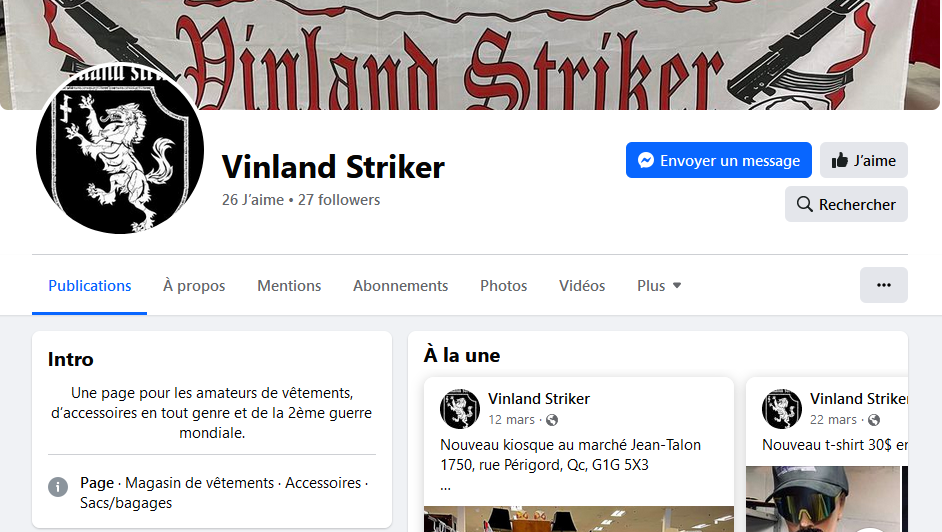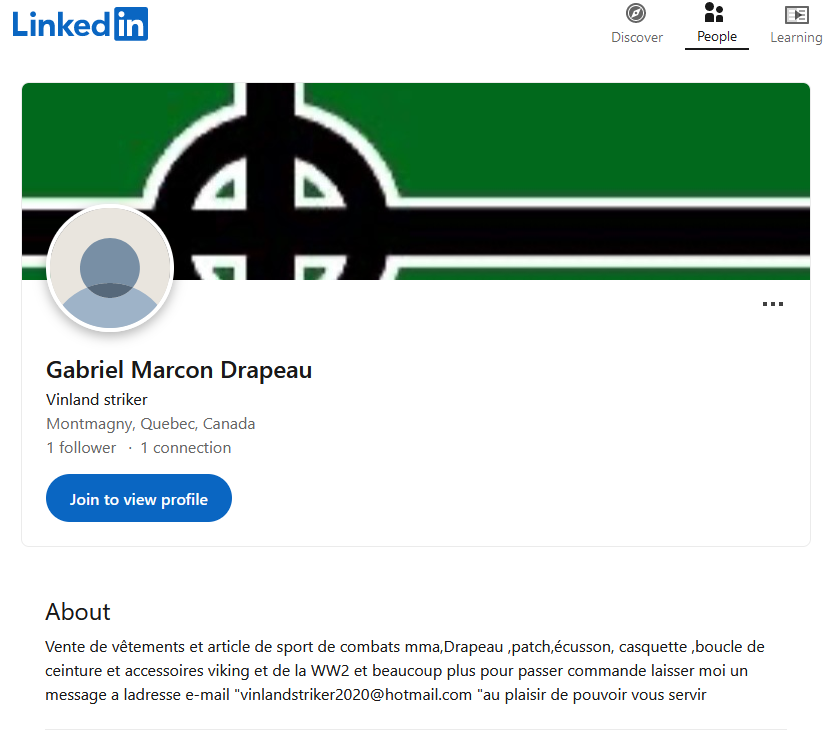 There is diverse content, but numerous openly neo-Nazi items  are featured. A quick look at Vinland Striker and Gabriel Marcon Drapeau's social media accounts (including his pseudonyms "Berserker Marcon" and "Azrael zyklon-b") in the gallery below are good examples of what is offered.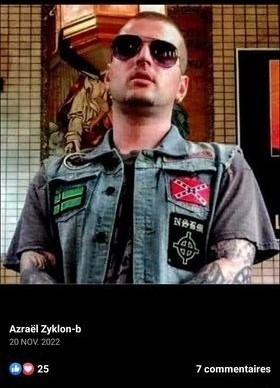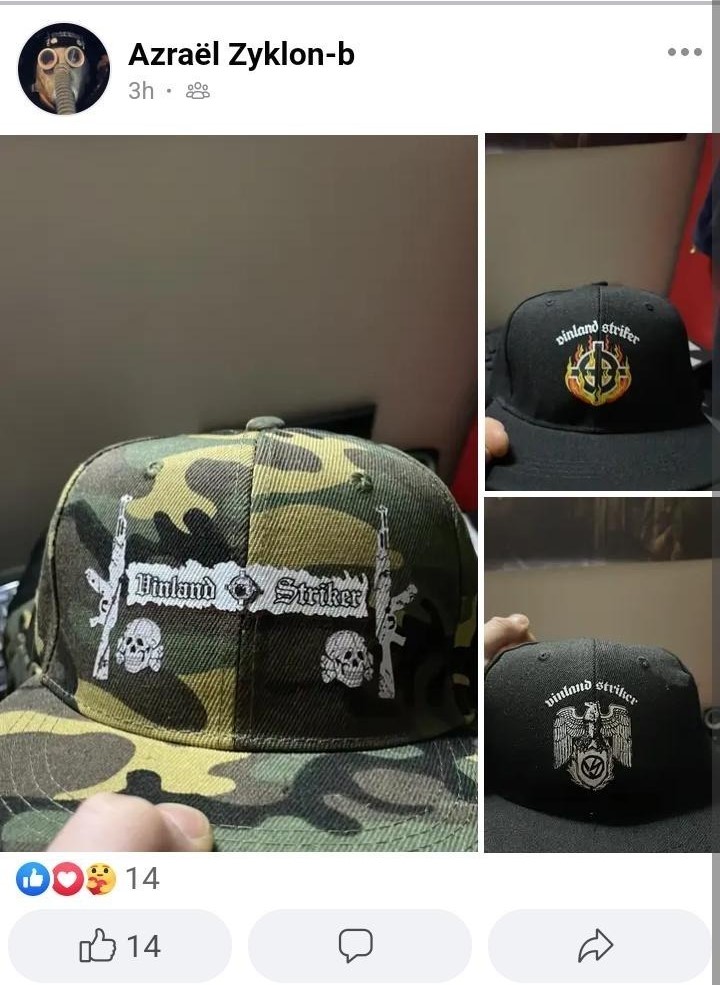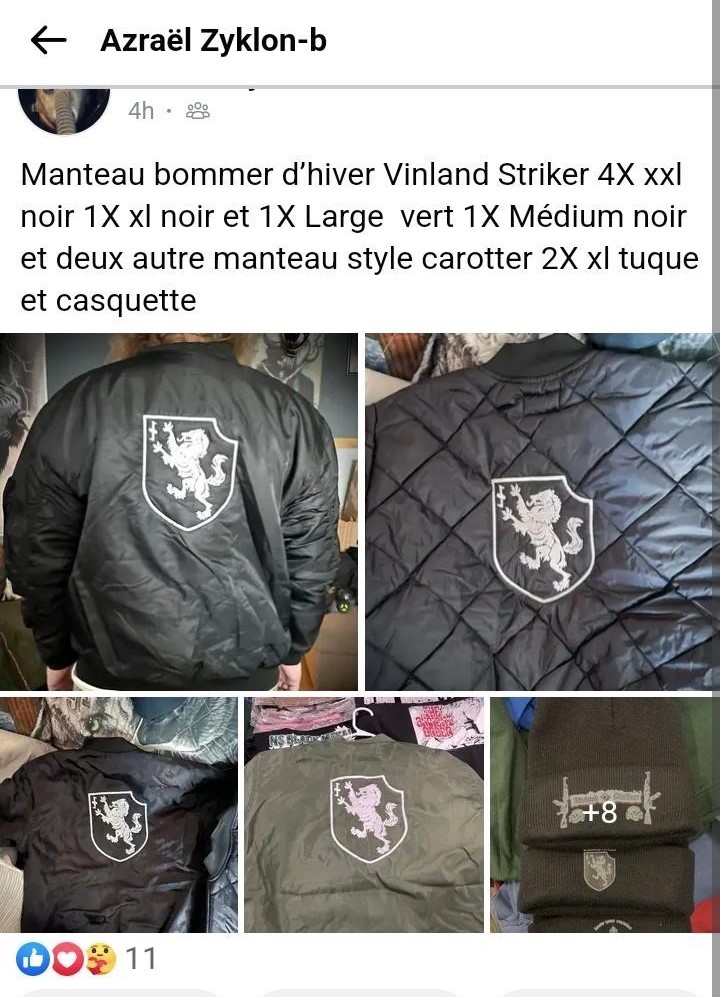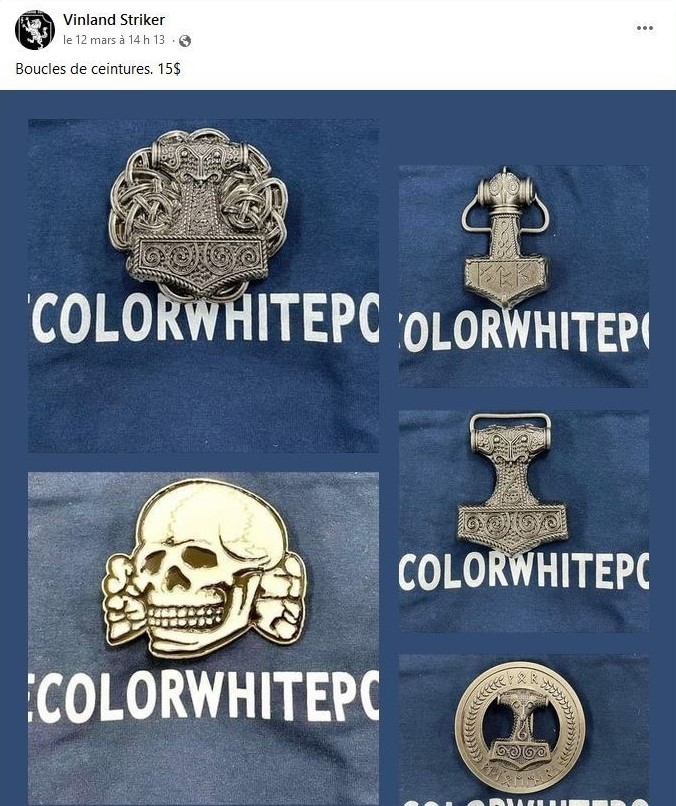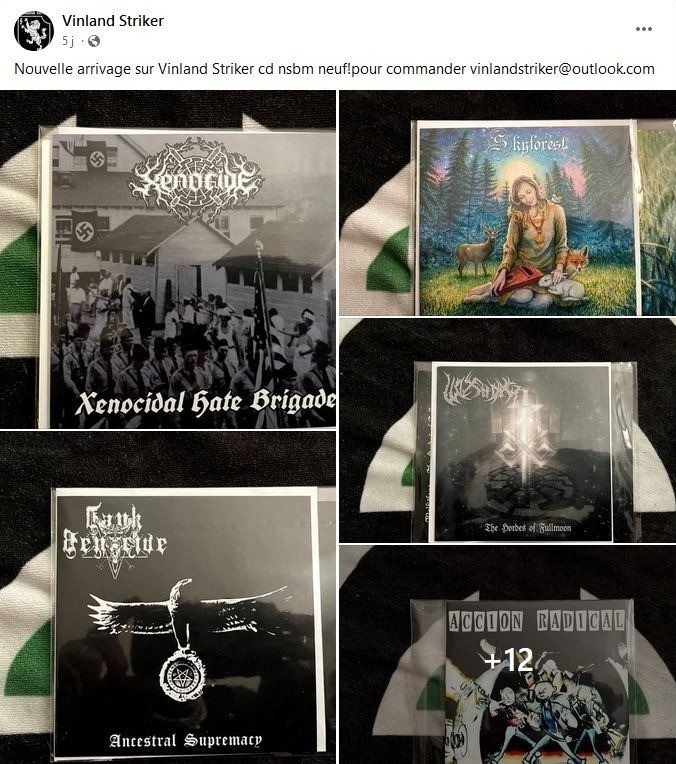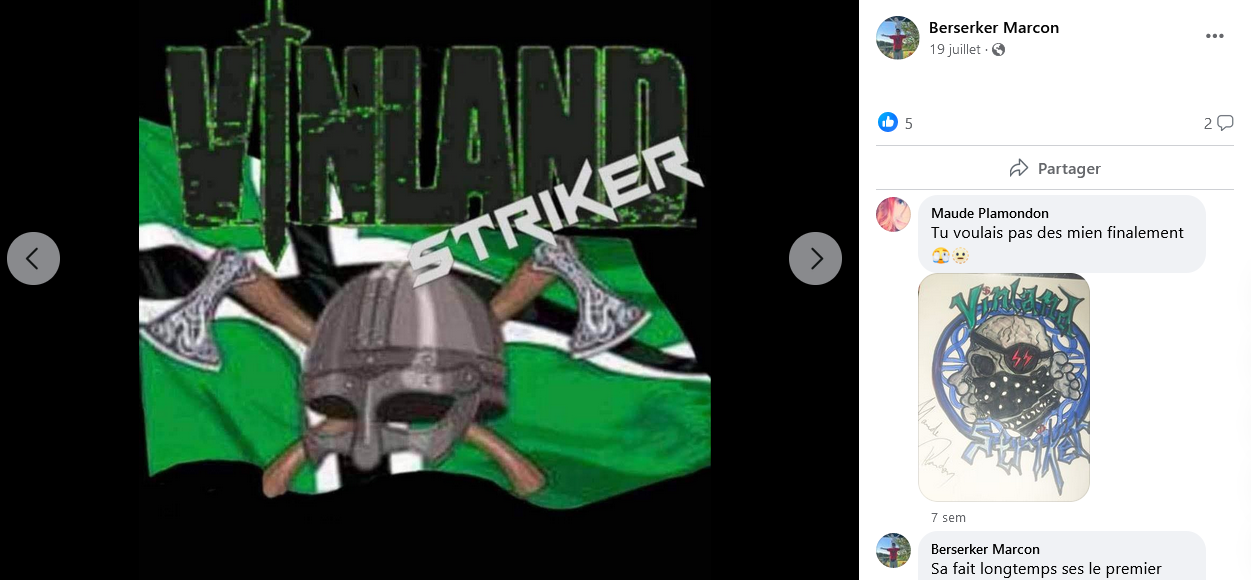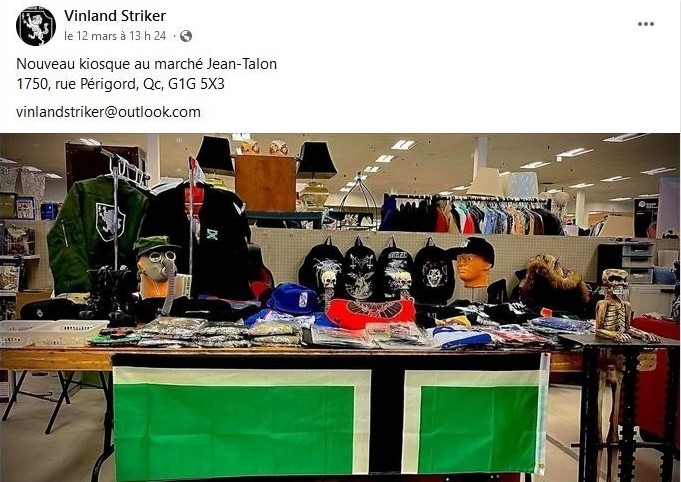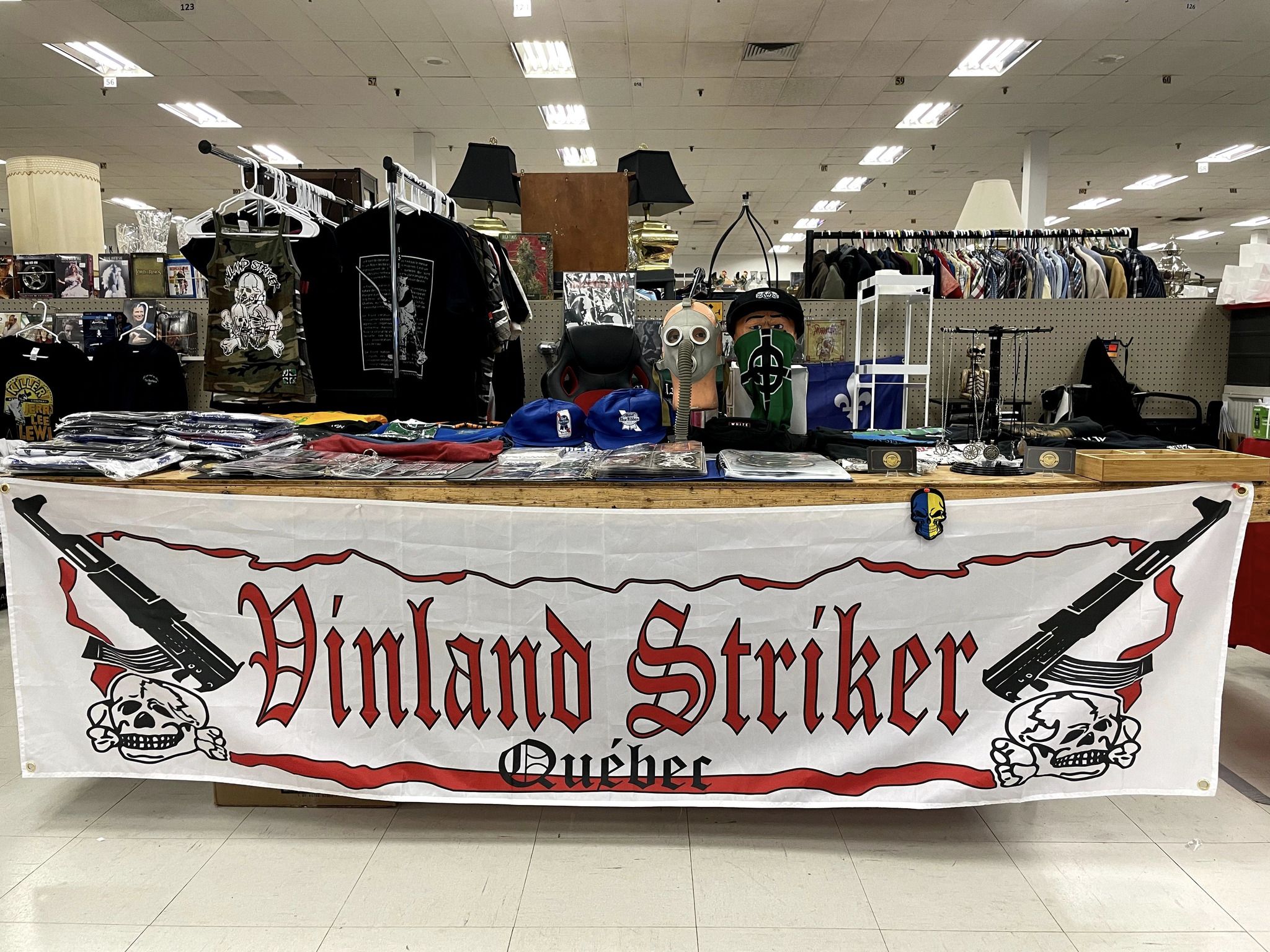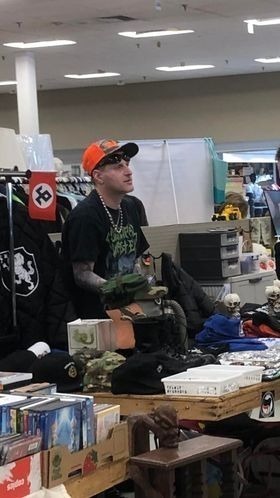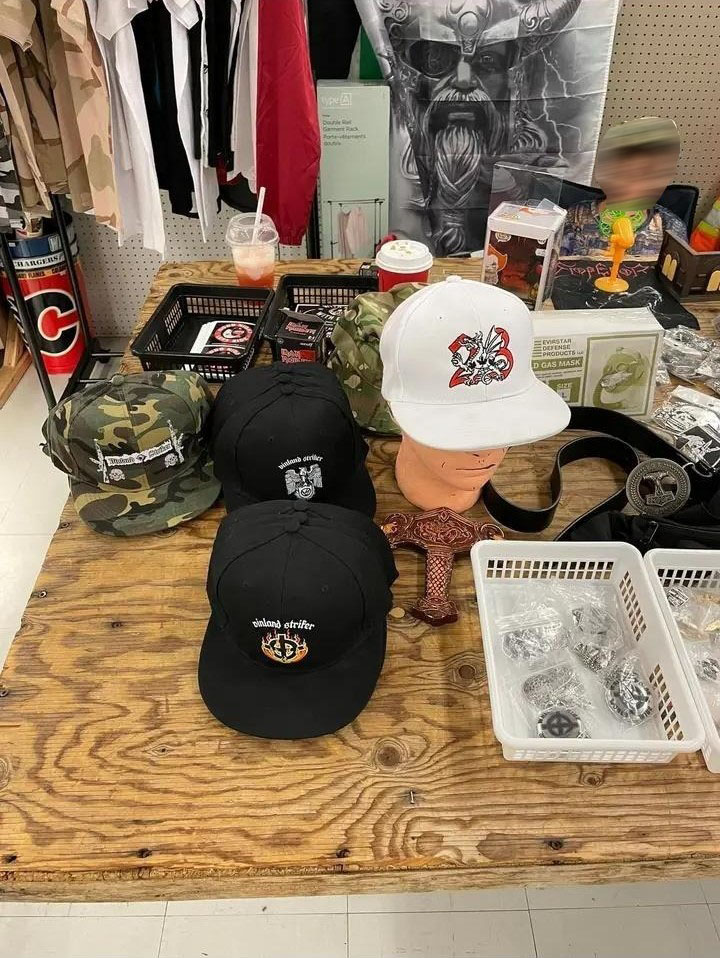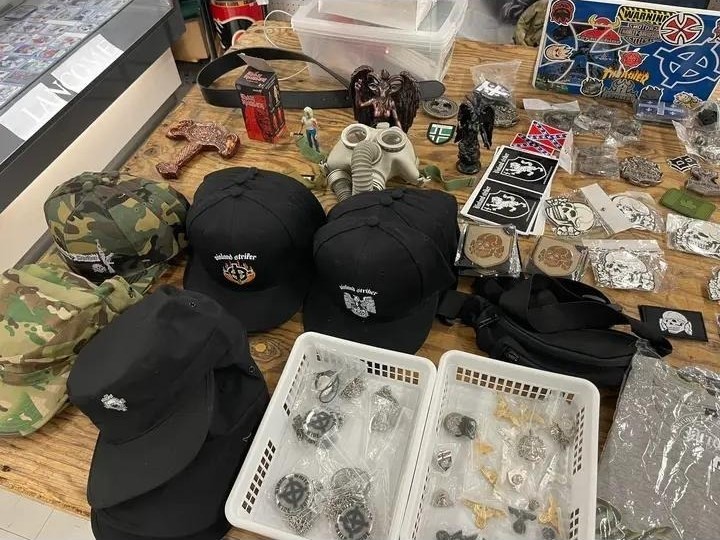 What's most shocking is that these goods are being sold publicly at a stand at Marché Jean-Talon, in the Charlesbourg area of Quebec City! We're not sure whether Vinland Striker has a permanent stand at the market, but we do know that Marcon Drapeau has been there several times in recent months.
We call on the anti-fascist community to actively mobilize against the existence of this kiosk and against the presence of any hate symbols in public spaces. Contact the administration of Marché Jean-Talon and demand that they stop allowing Gabriel Marcon Drapeau/Vinland Striker to have a kiosk. They can be reached at:
Telephone: (418) 623-3424
Fax: (418) 623-4721
[email protected]
https://marchejeantalon.com/contact/
Address : 1750 rue Périgord, Québec (Québec), G1G 5X3